Banks should consult before branch closures, MSPs say
3 July 2018, 05:38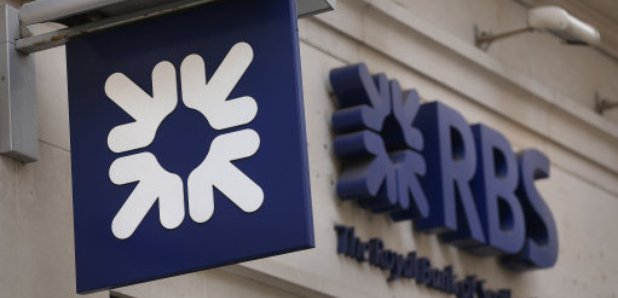 Banks should be required to consult with customers, businesses and the wider community before closing local branches, a committee of MSPs has said.
Holyrood's Economy Committee has called for the access to banking standard - put in place in 2015 to manage the way bank branch closures are handled - to be replaced.
In a report following an inquiry into bank closures, the committee said the standard was failing to take account of the full potential impact on the economy of closing local branches and "reflects the interests of the banks rather than the needs of customers and businesses".
"Whatever is put in place in the future, the access to banking standard is not succeeding in its current form and should be replaced with a statutory model which includes the requirement to consult before a decision is made to close a branch," the parliamentary report said.
MSPs called on the UK Government to consider whether an independent impact assessment should be carried out before a bank decides to close a branch.
The committee inquiry was launched in the wake of RBS' decision to shut at least 52 branches across the country, with a further 10 under review.
Overall, the number of bank branches across Scotland reduced by a third between 2010 and 2017.
MSPs concluded it was the vulnerable who were most affected by such closures and questioned the adequacy of alternative banking models such as RBS's community bankers.
"Banks must ensure that face-to-face contact is available to all," the report said.
The committee said that while banks claimed customer behaviour was the main driver of branch closures, "we believe that the banks are also driving this pace of change".
"We question how the banks can know what the customers want without consulting them," it added.
The report criticised RBS for its "hollow promise" not to shut the last branch in town and urged the bank to put on hold or cancel the closure of the 10 branches granted a reprieve.
MSPs called for "a full and proper study to be done of the impact of the scale of closures across Scotland and proposals to be put in place to provide proper, workable alternatives".
The committee also urged the Scottish Government to call a summit with high street banks in Scotland to discuss possible solutions, including shared banking hubs.
Convener Gordon Lindhurst said: "People told us that they feel abandoned by the banks following branch closures with alternatives offered by the banks often not meeting their needs.
"It is vital that people have access to cash and face-to-face banking services.
"The committee believes that banks must engage with people and businesses on their needs before deciding to close a branch. The UK Government should urgently carry out a full study into the effects on communities."
A Treasury spokesman said: "The decision to open and close branches is a commercial decision taken by the management team of each bank. The Government does not intervene in these decisions.
"But we understand the impact that closures can have on communities and people's jobs. Banks must now give customers as much notice as possible when a branch is closing and ensure they are made aware of the options they have locally to continue to access banking services."
A Scottish Government spokesman said: "We continue to urge banks to listen carefully to the views of local communities and - particularly in cases where towns or rural communities could be left with no bank at all - to reconsider planned closures and preserve access to essential banking services for customers.
"We will continue to work with banks to ensure that people across Scotland continue to have access to the banking services they need."
A Royal Bank of Scotland spokesman said: "Royal Bank of Scotland has proactively engaged with local communities and elected representatives since we announced our decision to close 62 branches in Scotland on December 1 2017.
"We do understand closing a branch can be difficult for some customers and colleagues who work in these branches. It's not an easy decision.
"We have listened to customers, colleagues, communities and elected representatives and we continue to do so; We have committed to making no further changes to the size of our branch network in Scotland until at least 2020; and to not remove or will replace at a suitable nearby location, the branch ATM if there is no other free-to-use ATM within 1km of the closing branch."
He said the bank would accept the recommendations of an independent review into the ten branches granted a reprieve.