Barry Links railway station named UK's least used in new figures
1 December 2017, 13:13 | Updated: 1 December 2017, 13:15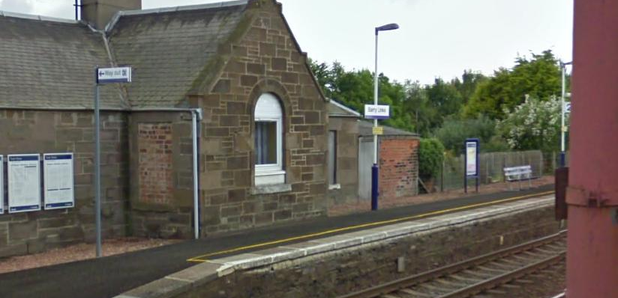 A railway station in Angus is the least used in Britain, new figures show.
Just 24 passengers travelled to or from Barry Links station in 2016/17, according to data published by the Office of Rail and Road.

London Waterloo maintained its title as the country's busiest station for the 14th consecutive year.

Some 99.4 million passengers used the station in the past year, up by more than 250,000 on 2015/16.

Barry Links is located on the line between Carnoustie - which hosts golf's Open Championship next year - and Dundee.

It is served by just one ScotRail train a day in each direction, Monday to Saturday.

The station does not have a ticket office, ticket machines, toilet or CCTV, and is unstaffed.

The two passengers who enter or exit the station on average each month can use bicycle parking facilities.

Shippea Hill in Cambridgeshire was the least used station in 2015/16, but publicity of the figures led to its annual usage jumping from 12 to 156 passengers, the ORR said.

Birmingham New Street - which saw a £600 million redevelopment completed in 2015 - is the most used station outside of London with 42.4 million passengers in the past 12 months, putting it at number six on the overall list.

Glasgow Central retains its position as the busiest station in Scotland, with passengers using it 32.1 million times this year, and Cardiff Central was top in Wales with 12.5 million entries and exits.

In total, it was estimated there were over 2.9 billion entries and exits at all rail stations in Britain in 2015/16, an increase of 0.4% on the previous year.

Brian Boyd, an independent councillor on Angus Council, said Barry Links station is used much more than the figures suggest.

He said: "Many people buy Carnoustie tickets but get off at Barry. These figures are quoted based on who buys tickets for stations and you can't buy a ticket at Barry so you buy it at Carnoustie.

"I can assure you there's at least a dozen passengers coming off each and every evening from the tea-time train at Barry. Yes, there aren't many trains that stop there but the figures are way out, in my opinion.

"People at the west end of Carnoustie are closer to Barry Links than the main Carnoustie station so there would be a lot of disgruntled customers if it was ever closed down on the view that it's not used."

He added: "It is not the least-used station - it's fake news."

Mr Boyd, who represents the Carnoustie and District Ward, expects the station to be well used next summer as golf fans travel to the Open Championship.

"With golf coming in 2018, it will used considerably more because it's right on the perimeter of the world-renowned golf course. It's an important station for the area."