Benefit Changes 'To Cut £200M From Welfare Budget'
6 April 2017, 11:11 | Updated: 6 April 2017, 12:15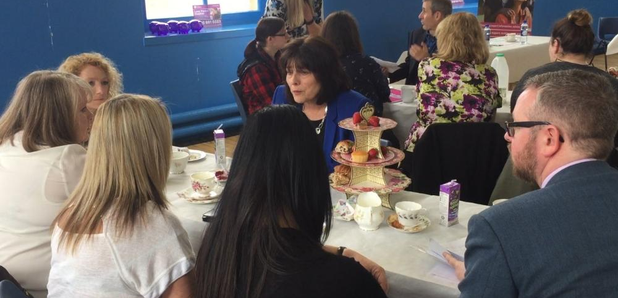 UK Government benefit changes will strip £200 million from Scotland's welfare budget and hit families with children hardest, Social Security Minister Jeane Freeman has said.
Several benefit changes came into force on Thursday including a two child cap on child tax credits, cutting payments for widowed parents, and a reduction in the support some people with work-limiting disabilities or health conditions can claim.
The cap means anyone with two or more children is ineligible for child tax credits for any more children, unless an exception applies.
Ms Freeman said the Scottish Government would not follow the "callous'' policy which research estimates will drive up child poverty by 10%.
She said the cap will not be part of the country's council tax reduction scheme which cuts council tax for those on low incomes.
On a visit to meet single parents and families in Glasgow, Ms Freeman said: "The welfare system is supposed to be there to look after people when things happen in their lives that mean they need financial help to get through periods of difficulty.
"Just the measures being introduced today will take around £200 million out of Scotland's welfare budget each year by 2021-22. The squeeze will be felt most by families with children, young people and those who have already been hardest hit by continuing UK Government austerity.
"As the Scottish Government take steps to eradicate child poverty, we do so in the face of these cuts which will push even more families into poverty.
"And while we relish the opportunity to take control over a portion of the benefits that will be devolved to Scotland, we still will not have the powers to stop these ideologically-driven cuts going ahead. Especially as our budget continues to reduce in real terms.
"Where we do have control, such as over the council tax reduction scheme, we are refusing to follow this callous two child cap policy. I've announced today that the scheme will not have a two child cap - we will not penalise people for having more than two children.''
Satwat Rehman, director of One Parent Families Scotland, called on Westminster to end the freeze on child benefits and reverse cuts to Universal Credit.
She said: "Rising child poverty is a scar on our society and is projected to rise further as new benefit cuts, that could cost the hardest-hit single parents more than £6,000 by 2019, are set to come into force today.
"The changes will put a terrible burden on families across Scotland. It is Westminster Government action - rather than merely inaction - that is actively driving down the life chances of single parents and their children.''