Benefit powers for social security agency to be debated at Holyrood
19 December 2017, 07:17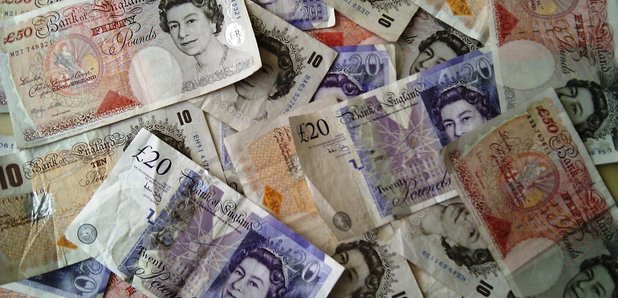 Legislation enabling the Scottish Government to implement widespread new benefit powers will be debated at Holyrood later.
The Social Security Bill sets out plans for the administration of 11 benefits, devolved by Westminster last year, through a new Scottish social security agency.
Holyrood's Social Security Committee has supported the general principles of the bill but has called for the proposed legislation to be amended to allow MSPs greater scrutiny.
The draft law currently proposes reserving much of the operational detail for ministers to set out in regulations rather than detailing it in the legislation but in a report the committee said it did not believe this would allow adequate scrutiny.
It has urged the government to reconsider this position and also recommended establishing an independent Scottish social security advisory committee.
A majority of committee members also called for the Bill to include an annual duty on Ministers to consider the impact of inflation on the value of benefits and urged that the legislation should include uprating of all forms of welfare covered.
Alison Johnstone, Scottish Greens social security spokeswoman, called on the government to ensure the new devolved benefit payments increase with the cost of living.
She said: "Vulnerable members of our communities are struggling with the rising cost of living due to a heartless UK Government that has frozen their financial support.
"The latest inflation figures show this problem will only get worse but with new devolved powers there's a chance for Scotland to take a different approach."
Scottish Labour's Mark Griffin said: "The Bill as it stands fails to take the opportunity to guarantee key commitments - banning private sector companies from delivering disability assessments, preventing winter fuel payments from being means-tested, creating a workable holistic duty to maximise incomes, and uprating benefits in line with inflation - in legislation.
"On these points, Labour will seek to amend the Bill to make good these failings - the SNP appear ready to accept Tory votes to betray commitments to Scots to deliver a new system based on dignity and respect."
Social Security Minister Jeane Freeman added: "The Bill provides the Scottish Government with the power to vary the rates of social security benefits, including to uprate.
"We have already made a public commitment to annually uprate disability assistance. We will also increase the value of Carer's Allowance to the same rate as Jobseeker's Allowance for those who receive this in Scotland through the Carer's Allowance Supplement, which will be paid from summer 2018.
"Payments to families for their first child, and who are entitled to our new Best Start Grant, will also increase from £500 to £600 and we will restore the £300 birth payments for second and subsequent children and introduce two new payments of £250 at key transitions."
The government has previously pledged to ensure independent scrutiny of the social security system.