Bird lovers urged to count garden visitors
26 January 2018, 05:38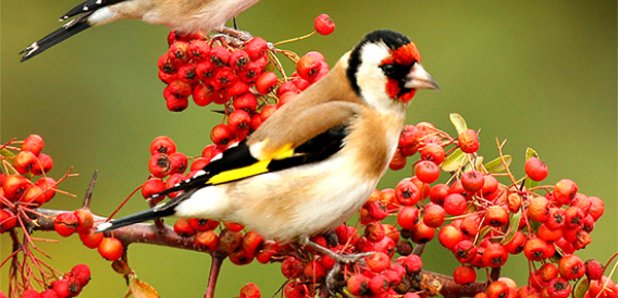 People are being urged to help create a snapshot of the nation's avian population by counting birds in their garden this weekend.
RSPB Scotland is calling on nature lovers to take part in the Big Garden Birdwatch which involves spending an hour noting which birds visit their garden.
Last year nearly half-a-million people across the UK took part, including over 35,000 in Scotland.
More than 626,000 birds were counted in Scottish gardens with house sparrow topping the list followed by starling, chaffinch, blackbird and blue tit.
These species have held steady at the top of the Scottish Birdwatch results for many years and house sparrows have been in the number one spot since 2012.
Keith Morton, senior species policy officer at RSPB Scotland, urged people to take part in the survey between January 27 and 29.
He said: "At this time of year, especially during the recent cold weather we've had in Scotland, your garden can be a vital source of food, water and shelter for our much loved garden birds from flocks of blue tits to solitary robins.
"Big Garden Birdwatch is all about enjoying the wildlife on your doorstep and really easy to take part in by spending an hour counting the birds in your garden or outdoor space. Then all you have to do is let us know what you saw. Even if there were no birds in that hour it's still really useful for us to know.
"Last year many people counted waxwings and other winter migrants during their Birdwatch hour as the colder weather in Scandinavia meant that they were here in higher numbers than usual, an event that tends to happen every seven to eight years."
Mr Morton added: "This year the weekend could be a good one for spotting some of our resident garden birds.
"The recent cold weather here means that birds will really be taking advantage of the food and water left out for them in gardens.
"It will be interesting to see if house sparrows can hold onto their number one spot for the seventh year in a row."
People taking part will also be asked whether they have seen 15 other species of wildlife in their garden over the last year, including badgers, foxes, grey squirrels, red squirrels, roe deer, frogs, and toads, to help build an overall picture of how important gardens are in giving nature a home.
Once people have have recorded the birds they see in their garden they are asked to submit their results online at www.rspb.org.uk/birdwatch even if none visit.