BMA Warns Of 'Disaster' In NHS If European Doctors Leave UK After Brexit
16 November 2018, 06:39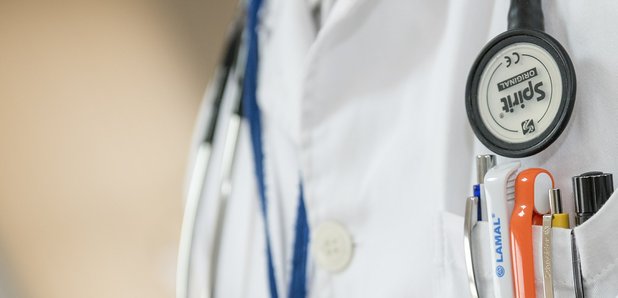 Almost a third of European doctors working in Scotland are considering moving to another country because of Brexit, a survey has suggested.
Doctors' leaders at the British Medical Association (BMA) warned such an exodus "would be a disaster" for the health service.
The BMA survey also found 81% of European doctors working in Scotland are "unconvinced" promises made about their rights would be protected if the UK quits the European Union without a deal.
That proportion was higher than the 78% who were not convinced by this across the UK as a whole.
BMA Scotland chair Dr Lewis Morrison said: "As Brexit creeps ever closer, it is appalling that so many of our colleagues are living with such uncertainty over what their future will be.
"The results of this survey clearly show a deep distrust in the promises that have been made to date."
More than 1,500 doctors working in the UK who had been trained in Europe completed the survey, including 144 currently working in Scotland.
But more than a third (34%) of these doctors north of the border said they are not aware of the UK's settled status scheme for European citizens currently living and working in the UK, while 30% said they are considering moving abroad.
Dr Morrison said: "We should be absolutely clear that losing the contribution to our NHS of doctors from elsewhere in Europe would be a disaster for our health service.
"These are our friends and our colleagues and with just a handful of months to go, too many of them do not know what their future will be after Brexit."
The survey was carried out between the end of September and the beginning of November, before Theresa May's Government agreed a Brexit deal with the EU.
But with a number of ministers having quit the Government after a crunch Cabinet meeting, it is by no means certain the Prime Minister will be able to get the agreement approved by Parliament.
Dr Morrison said: "A clear and unequivocal guarantee, setting out in detail how the rights of EEA nationals will be protected in the event of a no-deal Brexit, is urgently required.
"The Scottish Government has been clear that it wants to protect the rights of European NHS staff and this is welcome and appreciated by many, but it is ultimately the Westminster Government that must act before further damage is done."
Health Secretary Jeane Freeman said: "This survey shows how real the threat to our NHS is from the UK Government's Brexit plans, and the BMA is right to highlight the risks that leaving the EU poses to Scotland's NHS and health sector.
"These findings are deeply concerning, and expose the depth of concern among EU nationals working in our health service.
"Those staff are vital to Scotland's NHS and we are determined that they stay here and continue to do the valued work they carry out.
"We are working with the UK Government on measures to safeguard the registration status of our health and care professionals, maintaining their ability to continue working here, even in the event of a no-deal Brexit."