Body Found In Search For Scots Singer
11 May 2018, 06:50 | Updated: 11 May 2018, 12:11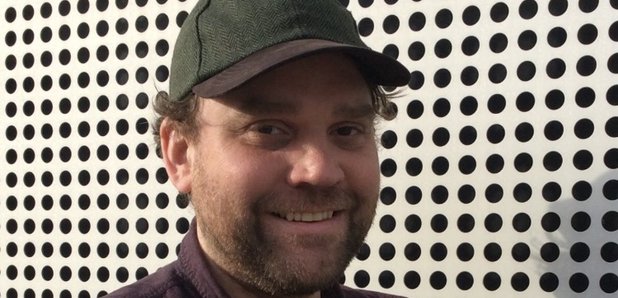 A body has been found in the search for missing Frightened Rabbit singer Scott Hutchison.
Police Scotland discovered a body at Port Edgar near South Queensferry at 8.30pm on Thursday.
Formal identification has yet to take place, but the family of Mr Hutchison have been informed.
Fellow Scottish musicians Stuart Murdoch and Alex Kapranos were among those expressing their sadness after police searching for Frightened Rabbit's Scott Hutchison said they had found a body.
Murdoch, a member of Belle and Sebastian, tweeted: "Tragic news about Scott Hutchison. The whole music community in Scotland was praying for a different outcome. Folks, if you are up against it, having dark thoughts, please tell someone, family, a friend or a doctor. There is always another way, though it might not seem like it."
Kapranos, the singer in Franz Ferdinand, posted: "Awful news about Scott Hutchison. A terrible loss."
Scotland's First Minister Nicola Sturgeon wrote: "Heartbreaking news. My thoughts are with Scott's family, friends and fans. A remarkable and much loved talent."
Irish musician James Vincent McMorrow tweeted: "Absolutely heartbroken over Scott Hutchison. when is the music industry going to start taking better care of it's own, he gave so much of himself 2 others, 4 it to end by himself like that is beyond devastating. My thoughts & prayers with his family & the Frightened Rabbit family."
Singer Frank Turner posted on Instagram a picture of himself and Hutchison smiling, alongside a heartfelt message to his friend.
He wrote: "What a life. What a shining, beautiful life. I remember Scott giving great Scottish hugs, cracking jokes, apologising for being drunk, always being kind.
"He lit up the sky with his voice, his songs, his heart, and I will forever be in awe of his genius. He was the kind of guy who, if he came up in conversation, people would talk over each other, in a hurry to say how wonderful he was. He was my friend and today I am heartbroken.
"Talk to someone, don't try to keep it all inside."
Snow Patrol singer Gary Lightbody paid tribute on Instagram to "one of Scotland's most extraordinary song writers".
"He wrote with such profound insight into loss and longing and listening to his words always made me feel this heady mix of wonder, elation and pain. That pain that also makes you feel someone understands what you're going through and you don't feel so alone.
"He was willing to hurt in his songs so that the listener hurt less. But when you live on the edge of that pain it can sometimes get to be too much to bear. I just wish he knew what he meant to so many.
"Thank you Scott for every extraordinary song you ever wrote and for the times we shared. Your music brought light to the world and always will. So much love to all your family, band mates and close friends.
"I am so deeply sorry for their loss. The world is less today without you Scott.x"