Bottle Deposit Scheme Study Ordered
30 June 2017, 12:28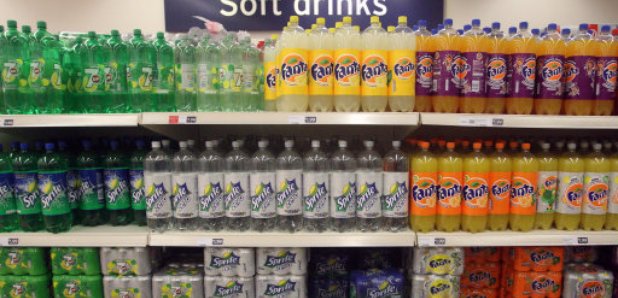 Work to explore the design of a deposit return scheme for bottles and cans has been commissioned by the Scottish Government.
Environment Secretary Roseanna Cunningham announced that Zero Waste Scotland will investigate the possible design, cost and benefits of a deposit return system for Scotland.
A public consultation on the options will be held before any decision is made on introducing a scheme for Scotland.
Under such schemes, shoppers would pay a deposit when buying products in cans and plastic or glass bottles, with the money refunded when they return the empty containers.
Campaigners have been urging ministers to introduce the measure in Scotland to help cut waste and increase recycling.
Ms Cunningham said: "I am grateful to Zero Waste Scotland for its work so far on deposit return and to everyone who provided evidence to help us better understand the benefits of deposit return for recycling and reducing litter, and potential impacts on retailers and local authorities.
"Clearly, there are a number of issues for the Scottish Government to consider when it comes to deposit return schemes that can only be addressed by carrying out work to understand the design of a potential system. I have asked Zero Waste Scotland to start this work.
"Progress will be overseen by a steering group involving representatives from the packaging industry, retailers and environmental groups, and followed by a full public consultation to ensure we are as well-informed as possible before any decisions are made.''
Jenni Hume, campaign manager for the Have You Got The Bottle campaign, which is run by Association for the Protection of Rural Scotland, described the move as a "historic step in the right direction''.
She said: "This decision by Roseanna Cunningham will break the log-jam on this issue and today she will be cheered from the rooftops by a wide range of businesses and campaigners.
"Whether or not organisations are already persuaded that deposit return would work well for Scotland, as it does around the world, we can now look forward to a proper discussion about a Scotland-specific proposal.
"A lot of work will be required before a final decision, but this is absolutely the correct next step.
"If Scotland can take the lead here, as with the carrier-bag charge, we are very optimistic that England would follow and there's also growing interest in Wales and Northern Ireland.''