Bottle Of Whisky Signed By Donald Trump Set To Sell For £2,500 At Auction
5 January 2017, 12:30 | Updated: 5 January 2017, 12:31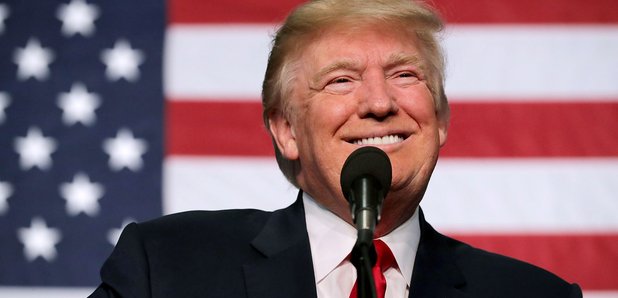 A rare bottle of whisky signed by US president-elect Donald Trump is expected to raise more than £2,500 at auction.
The 26-year-old Glendronach single malt whisky was bottled in 2012 to mark the opening of Trump International Golf Links in Aberdeenshire and its presentation box was signed by Mr Trump when he visited the course.
It is to be sold at McTear's Auctioneers in Glasgow on January 13 - a week before the inauguration of Mr Trump as president.
Experts believe the lot will go for a healthy four-figure sum due to Mr Trump's new status and because it is a "quite stunning whisky in its own right''.
Other memorabilia with Mr Trump's signature, including books, caps, dollars and presidential campaign signs, are on sale online for hundreds of pounds.
The auction house said the bottle, which comes with authentication papers, was brought forward by an anonymous seller.
The limited edition whisky was distilled in 1985 and is one of only 504 bottles.
McTear's whisky expert Laurie Black said: "I suspect Mr Trump's imminent elevation to the position of 'leader of the free world' will have a significant bearing on the value of the 26-year-old GlenDronach, but the fact remains that this is also a quite stunning whisky in its own right.''
The sale features in McTear's rare and collectable whisky auction, which also includes a cask of 43-year-old whisky from the closed North of Scotland Distillery for £50,000 and a bottle of 52-year-old Macallan 1950 that could fetch in excess of £9,000.
Mr Black added: "Our January auction is shaping up to be a truly memorable event with a host of fabulous whiskies set to feature.
"There is no doubt rare and collectable whisky continues to be a strong investment opportunity and this can be seen quite clearly in past sales performance of many of the high-profile single malts featuring in the auction.''