Brain Family 'Cautiously Optimistic' About Job
4 August 2016, 12:14 | Updated: 4 August 2016, 12:16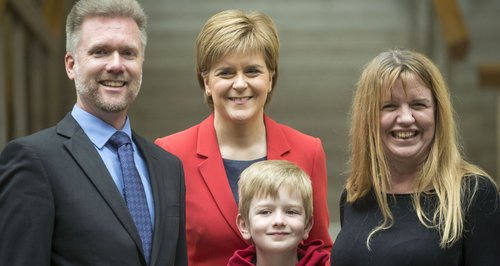 An Australian family battling to remain in the UK say they are "cautiously optimistic'' after being approached over a possible job offer.
Gregg and Kathryn Brain are fighting to secure employment that would meet Home Office visa requirements and allow them to avoid deportation.
Mr Brain said the family had been approached by a "major Scottish employer'' with a possible solution to their predicament.
He told the Press Association: "We've had an email exchange with the office of the CEO and told them what a tier two visa job would need to look like and some of the constraints around it.
"We've not yet heard from him so we're hoping to hear from him today. At this point we're no further ahead than that.
"So we're still cautiously optimistic. We're still exploring options with them, we're still very anxious to hear from any other employer who thinks they may have a solution for us and we're in conversations with our lawyer as well exploring options.''
The family moved from Australia to Dingwall in the Scottish Highlands with their son Lachlan in 2011 on Mrs Brain's student visa.
A two-year post-study visa scheme then on offer was later withdrawn and the Brains had been given until August 1 to find a job that would meet the specifications for a UK tier two visa.
On Wednesday, the Home Office confirmed their leave to remain would not be extended further and urged the family to leave the UK voluntarily.