Breastfeeding Rates Up Slightly But Still Low Compared To Other Countries
31 October 2017, 12:07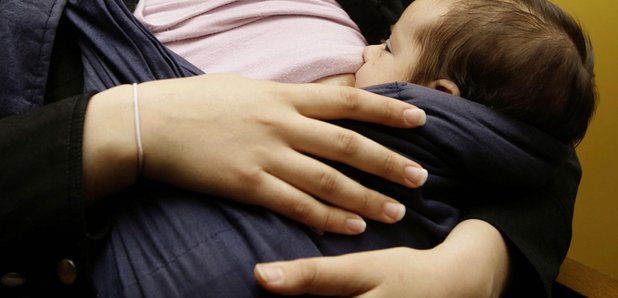 Breastfeeding rates have increased slightly in Scotland but still remain low compared to other countries, new figures show.
Official statistics found 63% of babies born in Scotland in 2016/17 had been breastfed at some point and 41% were still being breastfed at six to eight weeks old.
The proportion of babies receiving any breastfeeding at this stage has increased slightly since 2001/02, the NHS report said.
"Breastfeeding rates in Scotland are low compared to those in other countries worldwide," it added.
Breastfeeding was much more common among older mothers and those in the least-deprived parts of the country.
More than half (56%) of mothers aged 40 or over were breastfeeding at the six to eight week review compared to 12% of mothers aged under 20.
A total of 60% of babies born to mothers living in the wealthiest areas of Scotland were breastfed by the same point compared to 26% of those born in the most-deprived communities.
"In general, young mothers and mothers from deprived areas are both less likely to attempt breastfeeding and, if they do attempt it, more likely to stop shortly after delivery than mothers from more advantaged groups," the report said.
"Inequalities in infant feeding, therefore, become more pronounced as babies get older."
Public health minister Aileen Campbell said: "Half of babies born in 2016/17 were being breastfed at around 10-14 days, continuing a gradual increase in breastfeeding at this stage.
"After six to eight weeks, 41% of babies were still being breastfed, up from 39% the previous year and the highest rate since 2001.
"There has also been a welcome increase in breastfeeding in the most-deprived areas and among younger mothers.
"This is testament to the work in health boards and across a range of organisations to ensure parents give their baby the very best nutritional start in life.
"This year we also announced an increase in resources to support mothers to breastfeed, particularly in the days immediately following birth."