Brexit And Independence Vote Could Slow Economic Recovery, Report Warns
22 March 2017, 05:23 | Updated: 22 March 2017, 05:26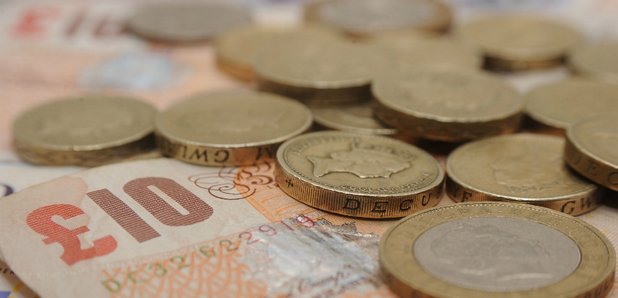 Scotland's economy is forecast to continue to recover this year but uncertainty caused by Brexit and a second Scottish independence referendum will slow growth, a new report has found.
Researchers at Strathclyde University's Fraser of Allander Institute predict the Scottish economy will continue to lag behind the UK, largely due to the downturn in the North Sea oil and gas industry.
In the three months to September 2016, the Scottish economy grew by 0.2% while the UK economy grew by 0.6%, while for the year Scotland's GDP increased by 0.7% compared to a UK increase of 2.2%.
The institute's latest forecasts for Scottish economic growth are 1.2% in 2017, 1.3% in 2018 and 1.4% in 2019, broadly unchanged from the previous forecast figures from December.
The report found in the 10 years since the start of the financial crisis, the Scottish economy has grown by an average of just 0.7% each year - less than a third of its long-term trend, squeezing household income despite unemployment rates at near record lows of 4.7%.
Institute director Graeme Roy called on both the Scottish and UK governments to ''provide clarity and reassurance'' over independence and Brexit respectively.
He said: ''Growth in the Scottish economy continues to lag behind the rest of the UK, driven in part but not entirely, by the ongoing challenges in the oil and gas sector.
''The immediate outlook for 2017 is marginally more positive than for 2016, with some important business surveys suggesting an increase in new orders and demand.
''That being said, in the current climate sentiment can change quickly and there remains a high degree of margin for error in all economic forecasts at the current time.
''Irrespective of your views over the long-term benefits of Brexit or independence, the increase in uncertainty caused by the triggering of Article 50 and the prospects of a second independence referendum will act as a headwind for many businesses.
''Just as it is the responsibility of the UK Government to provide clarity and reassurance wherever possible through the Brexit process, it is incumbent on the Scottish Government to do likewise around independence and to re-double their efforts to support the Scottish economy through these unprecedented times.''