Brexit Bill Branded "Attack" On Devo
24 September 2017, 07:10 | Updated: 24 September 2017, 07:13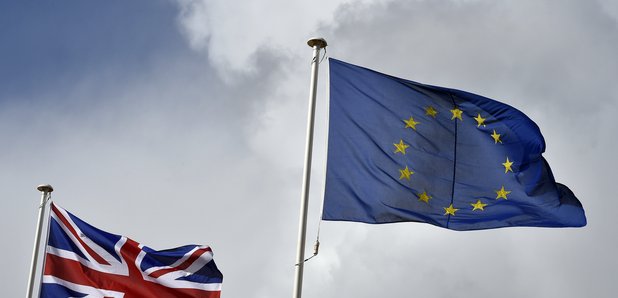 Scotland's Brexit minister has urged the UK Government to stop its "attack on devolution" through the EU draft Withdrawal Bill.
Michael Russell said Westminster must "urgently put a stop to this power grab" over policy areas exercised at EU level.
The legislation, designed to transpose EU law into British law, will see EU responsibilities in devolved areas initially transferred to Westminster.
The Scottish and Welsh governments have published amendments which they say would ensure the devolved policy areas come back to their parliaments on leaving the EU, rather than be returned to Westminster.
Deputy First Minister John Swinney, Mr Russell and Scottish Secretary David Mundell will meet with UK First Secretary of State Damian Green on Monday to discuss the issue of the repatriation of powers following Brexit.
Mr Russell said: "Earlier this week, the First Ministers of Scotland and Wales placed on record their disappointment with the current Withdrawal Bill and the reasons why it cannot be recommended to the Scottish Parliament and Welsh Assembly.
"As the bill stands it does not respect devolved policy areas and the UK Government must urgently put a stop to this power grab.
"This meeting provides a fresh opportunity to set out the fundamental flaws in the bill and to encourage the UK Ministers to take on board our amendments.
"This situation is easy to resolve and our amendments would, if adopted, enable the bill to go forward for the consent of the Scottish Parliament.
"If the UK Government agrees to consider these amendments carefully and stops this attack on devolution, then I have no doubt we can work together to reach a sensible consensus between all governments
"The UK Government has taken a step forward in its negotiations with Brussels so it is now time for them to fully recognise the principle of devolved powers and take a step forward in their relations with the Scottish Government."
Westminster has listed 111 and 64 policy areas returning from the EU which ''intersect'' with the devolution settlements of Scotland and Wales respectively.
The wide-ranging list includes agriculture, fisheries and the environment, among others.
A UK Government spokesman said: "This has absolutely nothing to do with a power-grab, nor is it about taking decision-making powers away from Holyrood.
"We have been consistently clear that no existing decision-making powers will be removed - in fact the Scottish Parliament will get more powers at the end of this process.
"Our priority is to provide continuity and certainty, bringing back powers back from the EU in a way which protects the valuable UK internal market - which is worth four times as much to the Scottish economy as the EU market - and does not create barriers to people living and working in the UK. So in some areas, as the Scottish Government acknowledge, there will need to be UK frameworks.
"There are 111 areas where EU law intersects with Holyrood, and we need to work through each of those with the Scottish Government. We look forward to a constructive discussion with Scottish ministers on Monday."
The Scottish Government has also been pushing for single market membership to be retained, and wants the country to remain in the European customs union.