Brexit minister calls for withdrawal bill changes
12 June 2018, 07:35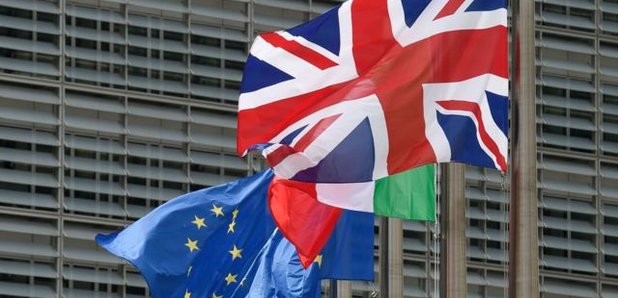 Key Brexit legislation must be changed to reflect the Scottish Parliament's refusal to give consent, Scotland's Brexit Minister has said.
Michael Russell repeated calls for the EU Withdrawal Bill to be amended as it returns to the House of Commons on Tuesday.
Holyrood voted last month to refuse to give its consent to the legislation following a long-running dispute between Scottish and UK ministers.
The Scottish Government argues the Bill in its current form "undermines devolution" and restricts the powers of the Scottish Parliament.
Mr Russell said: "The overwhelming vote in the Scottish Parliament made it perfectly clear that consent will not be given to the EU Withdrawal Bill as long as it contains measures that could constrain the powers of the Parliament without its agreement.
"Under the rules of our constitutional arrangements the Westminster Parliament has never passed legislation on devolved matters against the wishes of the Scottish Parliament.
"Ignoring the Scottish Parliament's vote would be an unprecedented step for which there is no justification - that must not happen.
"If the UK Government were to proceed without consent it would undermine the basis of the long-established devolution settlement which the people of Scotland voted for."
Mr Russell said "simple and straightforward" changes could be made to the bill to reflect the Scottish Parliament's views.
A UK Government spokesman said: "We have worked hard over the past year to try to secure the support of the Scottish Government, and have put a considerable offer on the table that sees the vast majority of EU powers with devolved responsibilities automatically flow to Belfast, Cardiff and Edinburgh.
"As agreed with the Welsh Government, this fully respects the devolution settlement and it is disappointing that the Scottish Government have not agreed to this.
"We have been clear that we cannot give any one devolved administration a veto over how the whole UK internal market operates."