Call For Details On Named Person Policy
1 November 2017, 14:57 | Updated: 1 November 2017, 14:59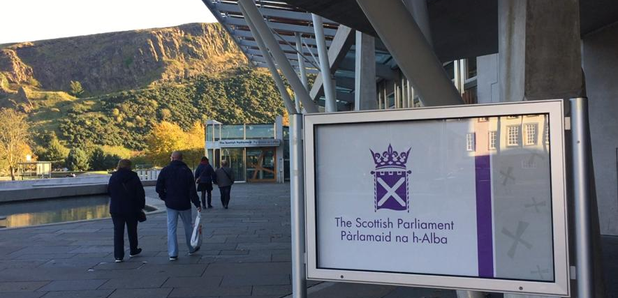 A national information campaign is needed to help clarify the named person policy in the eyes of the public, MSPs have been told.
Sally Ann Kelly, chief executive of children's charity Aberlour, called on the Scottish Government to front a drive to increase understanding of the scheme.
Ms Kelly, who was representing a coalition of charities who support the policy, said a "very clear, very concise and very precise" campaign was required, as well as comprehensive training for those involved in delivering the policy.
"I think there has not been proper public clarity in relation to named person and I think that's something the government needs to pay a lot of attention to," she told Holyrood's Education Committee.
"We need clarity in the public realm about what the named person is and, importantly, what it is not."
The committee is examining fresh legislation that will bring in changes to the policy, under which every child will have a single point of contact, such as a teacher or health visitor, appointed to look out for their welfare.
A new bill was required after the Supreme Court ruled last year that information-sharing provisions in the original legislation were incompatible with the right to privacy and family life as set out in the European Convention on Human Rights (ECHR).
One of the main changes proposed is that a duty to share information which could support, promote or safeguard the well-being of a child would become a duty to consider whether to share that information.
Ms Kelly emphasised there would be a "very small number of cases" where sharing information would become an issue, adding it would be "doing the system an injustice to suggest that this will cause a lack of clarity across the system".
She told the committee: "One of our concerns at the moment because of the Supreme Court ruling and the period in between, and the uncertainty that that has created for people, is that we certainly know of some examples where people have been unsure or unclear about whether they can in fact share information, certainly in our services.
"Part of what we have argued for as a coalition is comprehensive training for people because it's really important that that situation doesn't prevail and that children and families feel properly supported.
"We've also argued for a nationwide campaign to clarify what the named person service is and what it isn't, and within that be very clear about what circumstances families can expect their information ... what their rights are in relation to the named person service.
"I think what adds to the confusion for practitioners is a wider confusion in the public around the status of the named person - what it is, what it means for them.
"A lot of our practitioners are parents too, so there needs to be a very clear statement and response from the government around all of this to clarify that."