Call For 'Fair' Funding Settlement Ahead Of Budget
16 November 2017, 07:14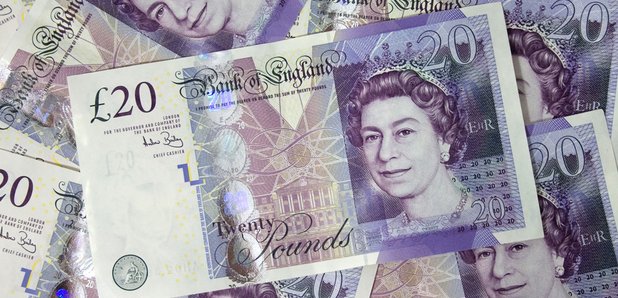 Councils have called for an "adequate and fair" funding settlement ahead of the Scottish Government's forthcoming Budget.
Local authority body Cosla has published a paper setting out the "huge pressures" facing councils across Scotland as a result of recent "very challenging" settlements.
The paper argues that local government needs a revenue increase of £545 million (5.7%) in 2018/19 just to stand still as a result of inflation and rising demand for services.
Cosla said overall funding had fallen by 8% in real terms between 2010/11 and 2017/18, with a "significant downward shift" in money for core services.
The body said having 58% of councils' budgets protected as a result of Scottish Government policy priorities was limiting their ability to respond to local need.
It highlighted that councils have made £1.4 billion of efficiency savings and lost 15,000 full-time equivalent staff since 2012, with charges increasing by 13% between 2010/11 and 2015/16.
"Local government has risen to the challenge but cannot continue to do so - there is no more room for manoeuvre," the paper said.
"If local government continues to face the same level of grant reduction, there are extremely difficult choices ahead. The consequences and opportunity costs of this must be fully understood."
Councils are facing "hard choices" including looking at further reducing staff, charging more, cutting services or increasing local tax.
The warning was issued ahead of the UK Government Budget next week and the Scottish Government draft Budget on December 14 which will outline the proposed local government settlement.
Cosla called for an end to cuts and proper investment in staff as well as the removal of ring-fencing, increased capital funding, a move to multi-year budgets and scrapping the 3% cap on council tax.
Councillor Gail Macgregor, Cosla's resources spokeswoman, said: "Enough is enough, Scottish local government can no longer be the poor relation of the Scottish public sector.
"Local government is democratically elected and provides a breadth of essential services to Scotland's communities which support and protect all in our society.
"Our councils support, and contribute to, the local economy in their areas in a number of ways, employment being a major one. Therefore, investment in local government is vital to stimulate and develop inclusive economic growth.
"That is why we are asking that in the 2018/19 Budget there is adequate and fair funding for all local government services."
Cosla president Alison Evison said: "Recent settlements for local government have put huge pressures on local services and local jobs.
"Year-on-year challenges have forced councils to make difficult choices and cut services. We need a fair settlement for the year ahead."
A Scottish Government spokesman said: "The Scottish Government continues to treat local government very fairly despite the cuts to the Scottish budget from the UK Government.
"Councils are receiving funding through the local government finance settlement of more than £10.4 billion for 2017/18.
"Taken together with a range of other measures this amounts to £383 million in additional support compared to 2016/17.
"Local council budgets for 2018/19 will be confirmed later this year."