Call For FM To 'Rule Out' Second Independence Referendum
2 October 2017, 13:39 | Updated: 2 October 2017, 13:41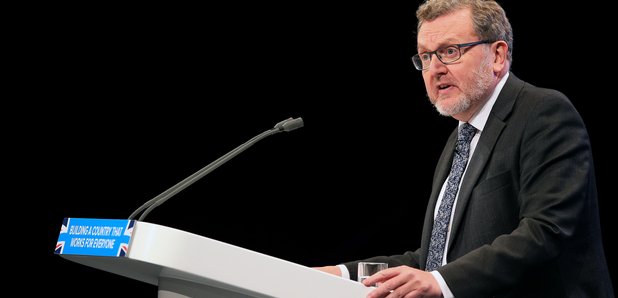 Scottish Secretary David Mundell has urged Nicola Sturgeon to "clearly and unambiguously" rule out a second independence referendum.
He appealed to Scottish voters by saying that installing Ruth Davidson, the Tory leader in Scotland, as First Minister was the only way to avoid a fresh vote on independence.

Mr Mundell also used his speech at the Tory Party conference to urge the SNP administration at Holyrood to work together with Westminster to get Scotland "Brexit-ready".

He praised Theresa May for facing down Ms Sturgeon's threats of a new independence poll, as well as accusing the SNP of running a constitutional campaign rather than focussing on issues such as education and the NHS.

"Most Scots do not want to return to the old arguments they settled in 2014," said Mr Mundell.

"It's time Nicola Sturgeon ruled out a second independence referendum - clearly and unambiguously - so Scotland can get on with what really matters.

"I hope she takes the opportunity to do so at her party's conference in a few days' time. If she won't, we will."

He accused Labour of "flip-flopping" on the issue, adding: "The way to guarantee the threat of a second independence referendum is taken off the table once and for all is to install Ruth Davidson as Scotland's First Minister."

Mr Mundell went on to say that the UK and Scottish governments should "pull in the same direction" to grow the economy, citing the city deal partnerships across Scotland.

He added: "For the good of the country we both govern - enough of the point scoring.

"We have to work together, Scotland's two governments, on getting Scotland Brexit-ready."