Call For Inquiry After Crash
20 April 2017, 07:18 | Updated: 20 April 2017, 09:19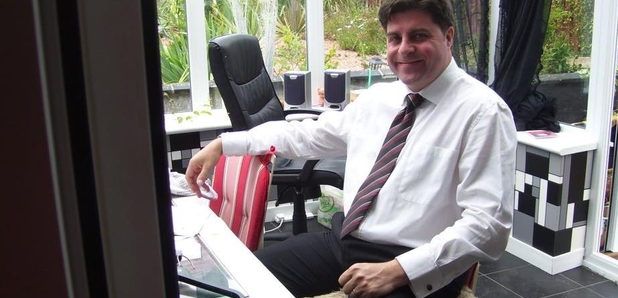 The family of a West Lothian council worker killed in a motorway fireball crash is demanding a Fatal Accident Inquiry, Heart can reveal.
Wayne Strickland, from Fife, died on the M8 near Livingston in July 2015.
Alexander Cassidy walked free from court yesterday after admitting smashing into the 49 year old's car, leaving him trapped inside as it burst in to flames.
Cassidy, of Ayrshire, had earlier pled guilty to causing death by careless driving.
The Judge decided not to jail the 29 year old and instead told him to carry out 240 hours of unpaid work.
Mr Stickland's loved ones issued a statement in light of the sentencing.
They reiterated how they bear no malice towards the killer: "Whilst Mr Cassidy culpably failed to take appropriate care driving his van, Transport Scotland also had a duty of care towards road users. All the recent evidence we have heard from drivers caught up in the accident state that the lack of signage in relation to the traffic lights and roadworks on the A899 presented an unexpected hazard to drivers, particularly those heading to Glasgow who were not directed to use the outside lane in order to avoid the stopping and starting traffic accessing the slip road.
"We have asked Transport Scotland for their comments on the lack of signage on the M8 Motorway on the day of Wayne's death and thereafter but we have not had answers to our concerns and so we have not had the closure we expected today.
"We have therefore instructed our Solicitor to request a Fatal Accident Inquiry to explore these issues and hopefully make recommendations to legally compel roads authorities to erect appropriate signage warning of hazards on the roads for which they are responsible.
"Nothing can change what has happened to Wayne or ameliorate the loss we have suffered but if asking for a Fatal Accident Inquiry prevents a similar tragedy then we believe it is worth pursuing."
A Scottish Government spokeswoman said:
"Safety is an absolute priority for Transport Scotland and any accident is one too many.
"The Lord Advocate is responsible for the investigation of deaths in Scotland. As such, it is a matter for Crown Office to decide independently whether or not to call a Fatal Accident Inquiry."