Call For 'Urgent' Action As Number Of Dementia Deaths Rises By 20%
15 June 2017, 05:32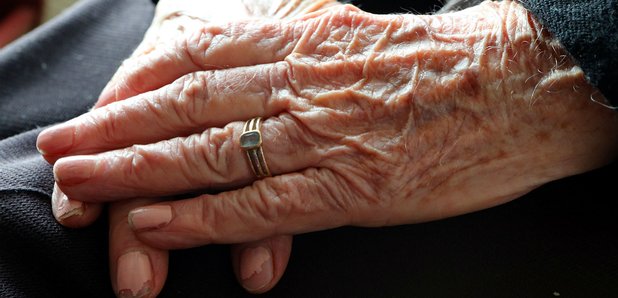 A research charity has called for urgent action to tackle dementia after official statistics showed deaths caused by the disease in Scotland have risen by more than 20% in a year.
Provisional quarterly figures show 1,877 people died from forms of the disease between January and April.
National Records of Scotland (NRS) data shows the figure is up from 1,537 during the same period in 2016 - an increase of 22%.
Dr Matthew Norton, director of policy at Alzheimer's Research UK, said: "These statistics underline yet again the urgent need to tackle this devastating condition.
"Age is the biggest risk factor for dementia and our ageing population is driving increases in the numbers of people living with and dying from the condition - but dementia is not an inevitable part of ageing and these figures must galvanise efforts to defeat the condition through research.
"Unless we can find treatments able to fight diseases like Alzheimer's, this challenge will only worsen.
"Advances in medicine have helped deliver increasing life expectancy, but to ensure people can live healthily as they grow older we need to see similar progress in the fight against dementia.''
Part of the increase has been attributed to a change in NRS death coding software, but Dr Norton claimed this would only account for a small proportion of the rise.
Figures from the Scottish Government department's report show Alzheimer's disease accounted for 648 of the deaths - up from 495 last year.
Health Secretary Shona Robison said: "Dementia is a cruel and challenging disease which touches all our lives, either directly or through family and friends, and Scotland is not alone in experiencing a considerable rise in dementia-related deaths in recent years.
"We are working to ensure everyone newly diagnosed with dementia is offered dedicated support, and receives the care, treatment and support they are entitled to in all care settings, at all ages and at all stages of their illness.
"We will soon publish our three-year dementia strategy which will continue to focus on improving diagnosis and post-diagnostic support while working towards the aim that by 2021 everyone with dementia has access to high quality palliative and end of life care.
"Most importantly, at the heart of our approach must be close engagement with people with dementia, their family and carers to ensure that they receive the right care, at the right time and in the right setting.''