Calls To Animal Helpline Hit Record High
14 July 2017, 06:17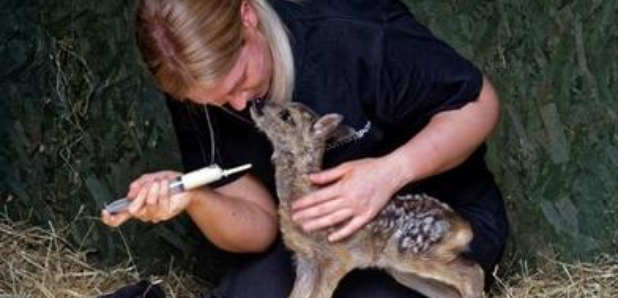 Calls to the Scottish SPCA's animal helpline hit a record high of almost a quarter of a million last year, new figures show.
Animal rescue officers and inspectors attended 85,346 incidents in 2016, including investigations, rescues, abandonments and callouts.
Last year, investigations led to 74 successful prosecutions, including three jail sentences and 33 bans on keeping animals.
The charity's annual review also showed that a record number of wild animals were rescued, with its national wildlife rescue centre in Fishcross, Clackmannanshire, caring for 9,359 wild animals in 2016, more than ever before.
It received 246,964 calls to its animal helpline last year.
New Scottish SPCA chief executive Kirsteen Campbell said: ''These figures show there is a growing demand for the vital services of the Scottish SPCA and I'm delighted to be part of such an invaluable charity.
''While it is true the majority of the Scottish public are animal lovers, the sad fact is that there remains a minority of people who think it is acceptable to be cruel to animals.
''Listening to stories of abused, abandoned and injured animals is just heart-breaking, and I am proud to be joining a charity which has such a long and established history of making a real difference in Scotland.''
There has been a 127% increase in the number of exotic pets rescued since 2010.
The charity rescued 345 reptiles in 2016, including snakes, terrapins and lizards, up from 152 in 2010.
In total, 5,806 animals were rehomed in 2016, ranging from dogs and cats to small animals, birds, exotics and equines.
The Scottish SPCA also spoke to more than 300,000 school children and visited 75% of Scottish primary schools through its free Prevention through Education programme.
Ms Campbell said: ''Everyone at the Scottish SPCA is humbled by the generous support of the Scottish public, who generously donate to the society and give up their valuable time to volunteer.
''In 2016, it cost £14.5 million to run the society.
''Without these incredible supporters, there simply would be no Scottish SPCA and no-one to carry on our lifesaving work across Scotland.''