Cameron Logan Celebrated New Year With Girlfriend Hours Before Blaze
21 July 2017, 13:44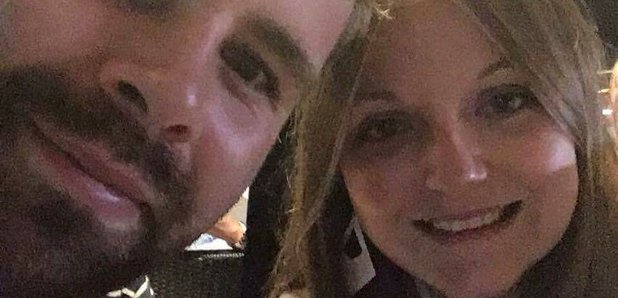 Cameron Logan and girlfriend Rebecca Williams had been celebrating new year with friends just hours before his death.
The young couple were said to be in good spirits as they left the hogmanay party in Milngavie and walked back to Cameron's parents' house in Achray Place.
But as they slept, fire took hold of the property and shocked neighbours called emergency services to the scene at around 7.30am on New Year's Day.
Before firefighters and paramedics arrived, Ms Williams had been dragged from the house unconscious, but Cameron remained trapped by the fire.
Police Scotland launched a major investigation and immediately described the blaze as "targeted and wilful''.
The Logan family were said to be in such a state of shock that it was a number of days before officers could properly talk to them.
Officers made a series of appeals for potential witnesses seen walking dogs near the house, but the exact cause of the fire was described as "specialist information''.
Blair was said to be "out jogging'' when the fire started, but two weeks after the death, around the time Ms Williams regained conciousness in hospital, he was arrested and charged with murder.
A month after his arrest, around 200 people gathered for Cameron's funeral.
A guard of honour was formed by his friends as the cortege arrived at Clydebank Crematorium.
The ashes of the family dog, Gomez, who also died in the fire, were carried in Cameron's coffin.
Speaking before the service, Ms Williams, who's our colleague at Heart, paid tribute to her boyfriend, calling him a "teddy bear''.
"He had such a big personality, but with a sensitive soul,'' she said.
"And he was so funny and kind.
"He had an amazing ability to make people smile and feel good about themselves.
"I am so proud to have been his girlfriend. He was the love of my life.''
Last month, Aberdeen University awarded Cameron a Behavioural Studies degree posthumously.
The 23-year-old had planned to join the police after completing his studies.