Campaigners brand stereotypes about women's drinking 'unfair and unhelpful'
21 March 2018, 07:13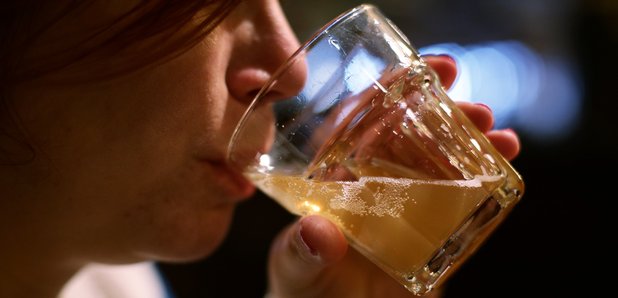 The "stigmatisation" of women's drinking has been highlighted in a new report.
The campaign group Scottish Health Action on Alcohol Problems (Shaap), the Institute of Alcohol Studies (IAS) and Glasgow Caledonian University (GCU) will highlight the "unfair and unhelpful" stereotypes about female drinking at an event in Edinburgh on Wednesday evening.
Experts say men and women's alcohol consumption is still treated differently in society, with women judged more harshly if they have been drinking, while men's behaviour is more likely to be excused.
This comes despite the fact that men are around twice as likely as women to die from alcohol-related causes.
A new report launched by Shaap and the IAS on the same day as the event at the Scottish Parliament, stated: "Representations of, and attitudes towards, men's and women's alcohol use are very different and ... women are much more likely to be the victims of double standards, ie there is generally less acceptance of women's drinking, and women who drink are more likely to be portrayed negatively compared to men."
Recommendations from the report, Women And Alcohol: Key Issues, include better collaboration between researchers, practitioners, women's rights groups, and those with experience of alcohol harm.
It also calls for restrictions for all forms of alcohol marketing, including online, which use sexualised images and messaging relating to women.
Report authors Victoria Troy and Dr Eric Carlin, of Shaap, said: "Although men are about twice as likely as women to die from alcohol-related causes, media discussion often focuses on the perceived problem of women's drinking, with moralistic and stigmatising attitudes featuring strongly in public discussions.
"We've been trying to explore why this happens and to suggest how we can counter cynical marketing by alcohol producers that exploit rather than emancipate women, as well as suggesting how support services can be more women-friendly."
IAS chief executive Katherine Brown said: "The sexualisation of women in alcohol marketing may be working to undermine gender equality and ultimately de-sensitise public attitudes towards domestic abuse and sexual assault.
"We need to see an end to such practices and learn from other countries such as France which restrict alcohol advertising to protect against adverse outcomes."