Cancer Diagnosis One Of The Most Common Life-Changing Events In Scottish Life
10 July 2017, 07:16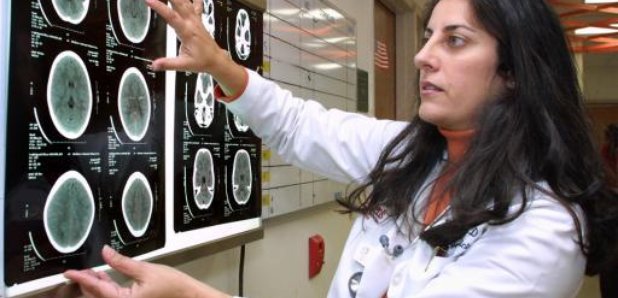 A cancer diagnosis is now one of the most common life-changing events in Scottish life, with more cases confirmed in the last year than marriages or first births.
Figures from Macmillan Cancer Support showed there were 31,467 cancers diagnosed in 2015 - excluding non-melanoma skin cancer - compared with 29,691 marriages and 23,695 women giving birth for the first time.
The charity said it remains the disease or condition people in Scotland most fear, ahead of other conditions such as Alzheimer's.
The research is part of a new campaign, titled Life with cancer, which the charity hopes will remove some of the fear around diagnosis and highlight support available.
Trisha Hatt, Macmillan's partnership manager in Scotland, said: "This research highlights that for many people, cancer will be a fact of life.
"Survival rates from the illness are increasing, and even those with incurable cancer often live for many years.
"This report is about highlighting what life with cancer really looks like for a lot of people - looking after their children, seeing friends and even going to work.
"Most people say they want to keep life as normal as possible after treatment. That's why it's vital they get the support they need to deal with the emotional, practical and financial problems cancer can cause.''
Mette Baillie, who is originally from Denmark but has lived in Edinburgh since 1991, was diagnosed with breast cancer in May last year.
The 46-year-old wedding dress designer said she struggled at first but has since found "huge support''.
"My sister died of colon cancer 14 years ago and when you have had an experience like that it flavours what you think about cancer,'' Ms Baillie said.
"Being diagnosed with cancer affects all aspects of your life. I run my own business and have worked many years to get it to the level it is today. The fact of just leaving it was really upsetting.
"I decided that I would work as much as I could and not really tell anyone I had cancer. I felt there was a huge stigma to it and I didn't want people to say: 'You can't work, you have to stay at home'. I wanted to make that decision myself.
"I had huge support from the people I work with and it felt really good I could carry on with some sort of normality in my life.
"It feels nice now I'm on the other side - every day I have more energy and it just feels amazing.''