Car Commuters Trump Public Transport Travellers In Latest Figures
26 September 2017, 13:59 | Updated: 26 September 2017, 14:00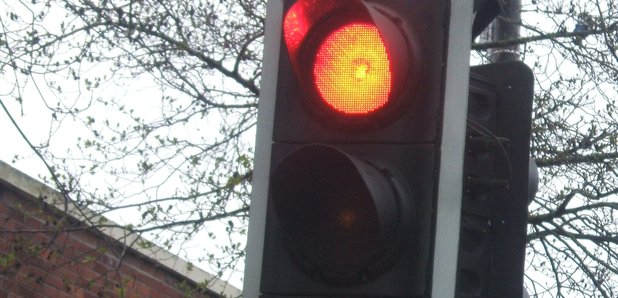 Bus passenger numbers are continuing drop while the car is still the most popular means of getting to work, according to the latest figures from Transport Scotland.
The Transport and Travel in Scotland 2016 report published on Tuesday showed 67% of people travelled to work by car with 63% using the car at least once per week.

The figure for those walking to work was 12%, but that quadrupled to 52% for those walking to school.

Ferry, rail and air passenger numbers and distance cycled increased between 2012 and 2016

Car traffic on all roads was up by 2% from 34,362 to 35,362 on 2015's figure with 75% of men and 63% of women over 17 owning a driving licence.

Humza Yousaf, Minister for Transport, said advances were being made in building a cleaner and greener transport system, but conceded there is still work to do.

He said: "It is welcome that the overall share of walking journeys has increased and there has also been an increase in the number of pupils walking and cycling to school.

"Performance is being maintained in public or active travel to work and the distance cycled in the last five years has increased by 13.5%."

Bus passenger numbers however were lower in 2016 than five years ago and fell 3.8% on last year's 409 million figure to 393 million passengers.

Mr Yousaf said the Scottish Government wanted to see more progress and had doubled its active travel budget, from £40 million to £80 million.

He added: "We recognise that more can be done to address the fall in bus passenger numbers and I meet the industry regularly to discuss this.

"We currently have a consultation running on where we can improve services and we want as many people as possible to get involved in this before it closes in December."

For the first time the report contained questions on electric cars or vehicles.

Of those who responded, 36% said they would consider buying an electric car or van while 49% said they would not.

However, less than 1% of people said they already owned an electric car or van

Overall, the biggest increase in the report was in the number of air passengers with 27 million passengers recorded, an increase of a million on 2015's figure.

Emilia Hanna, Air Pollution Campaigner for Friends of the Earth Scotland said: "The statistics reveal Scotland's transport system continues to favour the private car, to the neglect of cleaner, fairer modes of transport like buses, walking, and cycling.

"The result is that we have an air pollution health crisis, with all of our major city centres tarnished by toxic air, and with vulnerable people including children, the elderly and the ill disproportionately affected."

John Finnie, transport spokesman for the Scottish Greens said: "Ministers should hold off on boasting about the very small increase in cycling use because this will do little to offset the pollution generated from rising car and air travel.

"With the fall in bus passenger numbers, ministers are also failing to realise how important buses are for people on low incomes and in rural communities.

"The government needs to get real on its transport policy and rather than listening to aviation industry lobbyists on cutting taxes, ministers need to listen to the public, cancel their proposed air departure tax cut and step up investment in the buses, trains and bike lanes we all need."