Car targeted man before hitting children
26 March 2018, 15:05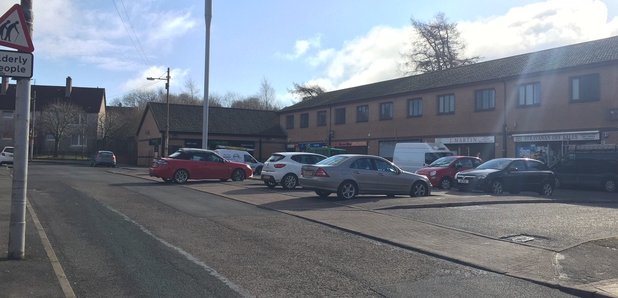 A car that knocked down a group of children leaving one girl with a broken neck was trying to hit a man crossing the road in front of them, police have said.
Five youngsters, aged between 12 and 14, were standing on a pavement in Stravanan Road in Castlemilk, Glasgow, around 3.30pm on Saturday when they were hit by a silver Vauxhall Astra.
Police Scotland said the target of the attempted murder was a 21-year-old man who was crossing the road in front of the children.
He was hit by the car which then continued into the young group and hit a VolksWagen Passat. The Astra was later found burnt out.
The 21-year-old and four of the children were treated for minor injuries while one 14-year-old girl is in a serious but stable condition at Hairmyres Hospital in East Kilbride, South Lanarkshire.
Her family said she has a broken neck and may need surgery.
The girl's mother told the Scottish Sun: "She doesn't know what happened because she had her back to the car.
"I went with her in the ambulance and she was still complaining about her sore arm. We didn't know her neck was broken then."
She added: "Whoever did this must hand themselves in. I hope karma catches up with them.
"Whoever did this is evil - it's a vile, vile act."
The car had two men inside and drove off towards Birgidale Road after the incident.
It was found burnt out in a rural spot in Carmunnock and has been moved for forensic checks.
Detective Inspector Peter Sharp said: "Six people have been injured in this incident, five of whom are children. Those responsible have shown total disregard for the safety of the public, this must have been a terrifying experience for those involved and it's imperative we trace whoever is responsible.
"I am appealing to people to contact us with any information, it doesn't matter if you think your information is not important, still pass it on as it could help us piece together the exact circumstances of what has happened and why.
"I have no doubt that that local knowledge will be key to this inquiry and I would urge people to get in touch with us.
"We understand this incident will be of great concern to the local community and we have additional patrols in the area to provide reassurance to local residents."