Carles Puigdemont To Appear On Alex Salmond's First Show On Russian TV Channel
16 November 2017, 10:37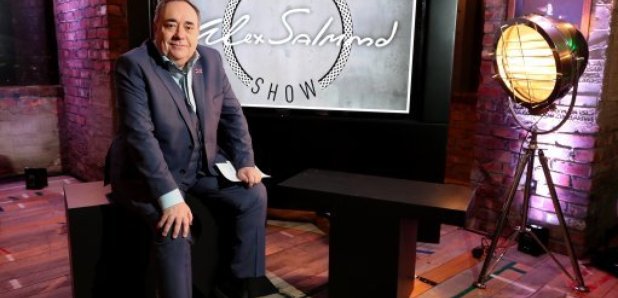 Deposed Catalan president Carles Puigdemont will be one of the first guests on Alex Salmond's talk show on state-funded Russian television, it has been announced.
The former first minister of Scotland recorded an interview with the exiled leader at an undisclosed location in Belgium.
It will be shown on Thursday on The Alex Salmond Show, which is being broadcast by RT.
Mr Puigdemont fled to Belgium when Spanish authorities decided to press charges against him after the independence referendum in Catalonia.
The Madrid government - which opposed the referendum taking place - dissolved the regional Catalan parliament after it voted in favour of a unilateral declaration of independence, and called snap elections for December.
In a transcript from the interview, Mr Puidgemont said there was an "an intellectual incapacity" on the part of the Spanish government "to admit the possibility, the real possibility, that Spain could be different in future".
He said: "The message is to be confident, passionate and resilient because we will win. We will succeed. Finally, democracy will prevail."
Mr Salmond's decision to host a programme on RT has been met with widespread criticism.
RT has been branded a ''Russian propaganda channel'', but the former MP insisted his production company, Slainte Media, would have editorial control over the show.