Celtic Fans To Be Placed In Segregated Area At Windsor Park Match
14 July 2017, 15:06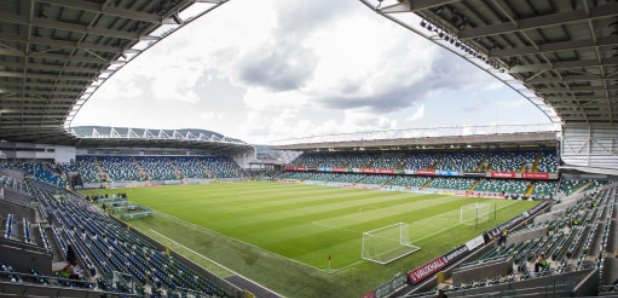 Celtic fans with tickets for this evening's match against Linfield, despite the Glasgow club turning down its official allocation, will be accommodated in a segregated area of the Belfast stadium.
While Celtic opted not to take up the offer of tickets for travelling fans, citing safety concerns, some supporters have still secured a place inside Windsor Park for the Champions League qualifying clash.

Acknowledging that reality, hours before kick-off Linfield announced that a section of the ground would be reserved for Hoops fans.

''Linfield Football Club has worked closely with all relevant authorities to ensure that tonight's Champions League qualifier against Celtic is played in a safe and welcoming environment,'' said a club statement.

''Both clubs have made public requests that Celtic fans do not purchase tickets for the game. Despite this, some fans may have purchased tickets for the match with the intention of supporting Celtic.''

A large security operation is expected to be in place across the city for the event.

The qualifier was moved from July 11/12 to avoid a clash with Orange Order commemorations at the height of the marching season.

Celtic opted not to take their ticket allocation for the game due to fears of trouble among the club's supporters and Linfield's loyalist fans.

The Police Service of Northern Ireland (PSNI) has insisted that the decision not to accept the allocation of away tickets was taken ''solely by the football club and was not made by PSNI''.

However, Celtic officials later said they were surprised by the PSNI's statement.

''This is clearly not our understanding of the situation,'' the club said.

In his pre-match press conference on Thursday, Northern Ireland-born Celtic manager Brendan Rodgers said he was ''disappointed'' there would be no away fans at the game.

''The football club haven't been able to have assurances for their safety, which is sad for me. Coming back to Northern Ireland, and a new Northern Ireland, and not being able (to) ensure that the supporters' safety is guarded, then that is a problem for me,'' he said.

Belfast City Council has funded a fanzone for Celtic fans at a pub complex in west Belfast.

Celtic fans who are unable to attend the match will be able to watch it on big screens at the Devenish complex.