Chancellor Pledges Extra £950m For Scots
29 October 2018, 19:02 | Updated: 29 October 2018, 19:06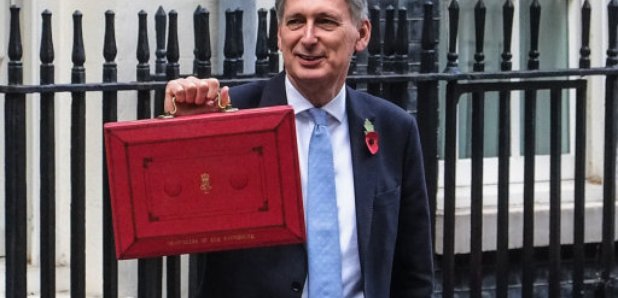 The Scottish Government's budget will increase by an extra £950 million, the Chancellor has said.
Philip Hammond said the cash was a consequence of spending decisions made in his Autumn Budget, and sent a message that Scots' "hard work is paying off".
The Scottish Government said Scotland's resource block grant remained almost £2 billion lower in real terms in 2019/20 than in 2010/11.
Finance Secretary Derek Mackay said changes announced to Universal Credit did not go far enough, and that Scotland continued to be hit by austerity measures and the decision to leave the EU.
Mr Hammond said: "My Budget sends a clear message to the people of Scotland - your hard work is paying off.
"Thanks to the UK Government's careful stewardship of the economy, the public finances are in a much stronger position and national debt is falling."
Announcing the £950 million in consequentials, the Chancellor added: "Obviously much larger sums to come as we move ahead over the Spending Review period with our NHS funding change."
Scottish Secretary David Mundell said: "I urge the Scottish Government to use this extra money to support the NHS in Scotland, fix the roads, boost Scotland's economy and reinvigorate Scotland's high streets."
Elsewhere, Mr Hammond's Budget included £150 million for a Tay Cities Region Deal to support growth and create new jobs - lower than the £200 million of funding committed by the Scottish Government.
There were also announcements for key Scottish industries including whisky, oil and gas and fishing.
A freeze on Spirits Duty will save 30p on a bottle of Scotch compared to the inflation assumption in the Office for Budget Responsibility's forecast, the Chancellor said.
The oil and gas industry will benefit from continuing support by retaining the headline tax rates at their current level, he added.
A UK-wide £10 million Fisheries Technology Fund will also be set up to support the sector as the UK leaves the EU.
Mr Mackay said: "With the UK Government's preferred approach to Brexit set to hit people's incomes in Scotland by £1,600 a head, the changes in this year's Budget do nothing to alleviate the impact Brexit will have.
"There was little in this Budget to boost our public services. The Scottish Government has already set out our plans to support the NHS in the years to come and the funding we have received as a result of health spending in England will go to our NHS in Scotland - but so far the UK Government has fallen at least £50 million short of what was promised only four months ago.
"The reality of today's Budget is that Scotland continues to be hit by UK austerity and the decision to leave the EU."