Charities Welcome Sanction-Free Work Programmes
26 January 2017, 06:39 | Updated: 26 January 2017, 06:40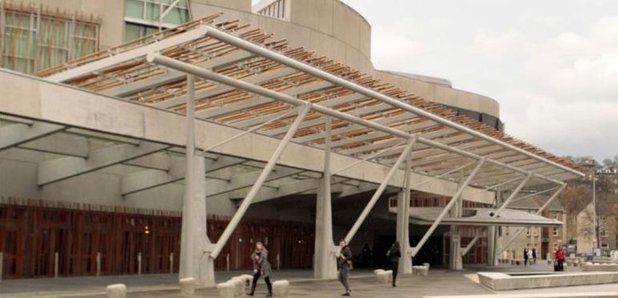 Charities have welcomed proposals to create sanction-free work programmes in Scotland.
New powers are being devolved to Holyrood that will mean from April, Scottish ministers have the ability to design their own employment services for disabled people and those at risk of long-term unemployment.
The Scottish Government has said its programmes will be voluntary and will not include the removal of benefits if certain conditions are not met by participants.
The UK Government has been criticised by third sector groups for its use of sanctions in the welfare system.
In a written submission to Holyrood's Social Security Committee, the Young People's Consortium, made up of children's and young people's charities, suggested the devolution of responsibilities could also provide an opportunity to change the way the UK sanctions regime works in practice in Scotland.
The consortium said: "In consulting the young people we support, sanctions, or rather the threat of sanctions, weighed heavily on their minds.
"There was a feeling of helplessness, with young people feeling they were unable to question or challenge when they were being sent to an unsuitable job interview, or when they were being referred to another service, because they feared being sanctioned.''
It continued: "While sanctions will remain the responsibility of the DWP, the transfer of responsibility for employment programmes gives rise to an opportunity to change the way that sanctions policy works in practice.
"If the staff working directly with young people do not recommend the application of a benefit sanction to the DWP, this will remove the threat in many cases.
"This would be a major contribution to a benefits system that encourages positive participation rather than punishment.''
The consortium is one of several organisations due to give evidence to the committee on Thursday.
In its written submission ahead of appearing before MSPs, Citizens Advice Scotland (CAS) also welcomed the news sanctions would not be used in the Scottish programmes.
But the organisation also expressed concern about how this policy would work alongside the UK Government's regime.
"CAS remains concerned about how this structure will sit alongside the current punitive regime which remains reserved,'' it said.
"Previously, work programme providers have had to refer Employment Support Allowance and Jobseeker's Allowance claimants for a possible sanction in every case where they fail to comply with their conditions; they have no discretion and are not able to consider whether the person had good reason for failing to comply.
"Any requirement on a Scottish Government-devised employment support programme to continue to refer people for sanctions will result in a massive strain between governments which have a different view of the sanctions and conditionality regimes put in place by the UK Government.''
A DWP spokesman said: "The Scottish Government and Parliament will decide how to design their own employment schemes under the new powers in the Scotland Act 2016. We will continue to work with them to ensure that devolution works for the people of Scotland and the UK.''