Charity Calls For More Family Conflict Mediation Services
22 February 2017, 05:28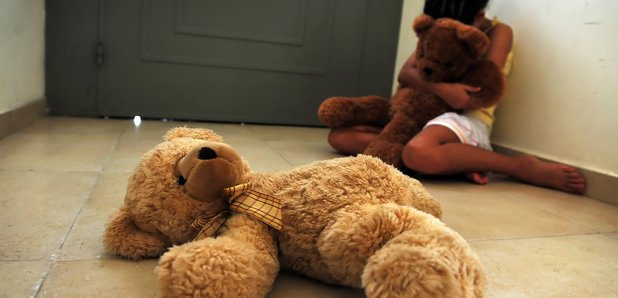 Family conflicts are affecting the mental health of three quarters of parents and almost a third of youngsters, new research has found.
Now a charity is calling for more mediation services to be made available across the country, with help also to be made available before families reach breaking point.
The Cyrenians' Scottish Centre for Conflict Resolution (SCCR) has also recommended schools could ''adopt more conflict resolution training sessions'' as part of their curriculum.
The charity made the recommendations as it published research in which 45% of young people and 75% of parents reported disputes in the family home happen at least every week.
Meanwhile 76% of parents and 30% of young people said these arguments had an impact on their mental health.
The charity will present the findings at a special conference in Glasgow, to be attended by Early Years Minister Mark McDonald.
About 4,450 youngsters in Scotland become homeless every year as a result of family relationship breakdown, according to the Cyrenians, making this the biggest single cause of youth homelessness.
To counter this, the charity has drawn up a five-point-plan for collective action from educational bodies, governments and others, to ensure mediation and conflict resolution skills are taught earlier, are more widely and freely available and that the stigma of asking for help is reduced.
Almost all (93%) of parents who took part in the survey said they would like to learn how to better manage arguments at home, with 60% of young people agreeing.
Diane Marr, SCCR development manager, said: ''It's a tragedy that the mental health of parents and young people is being adversely affected by weekly arguments at home, when learning ways to deal with conflict and knowing they're not alone could be the lifeline families need. Simple steps like including conflict resolution skills training into the curriculum could turn lives around.
''We're calling for better and earlier intervention and for more research into the use of mediation and conflict resolution as a way to help reduce youth homelessness.
''But there is a wider problem here that even when they know about services, people aren't sure if they would use them. Parents are more likely to ask for help than young people with some youngsters saying they were worried about being judged, or that they were ashamed or embarrassed. Even worse, some of those who completed the survey felt that asking for help was indicative of a character weakness. This is a cultural problem that we have to address.
''All families experience conflict and arguments at times, it is about how you deal with this that is the key and at the SCCR, we're developing resources and training to help young people, parents and those working with them to understand the nature of conflict, how their brain works, and how to manage that better.
''Through this, we can reduce mental anguish and hopefully youth homelessness. Our five-point-plan points to how using these resources in schools and homelessness services can help families and reduce homelessness.''