Charity Calls For More Psychological Support For People With Diabetes
14 November 2017, 07:21 | Updated: 14 November 2017, 07:38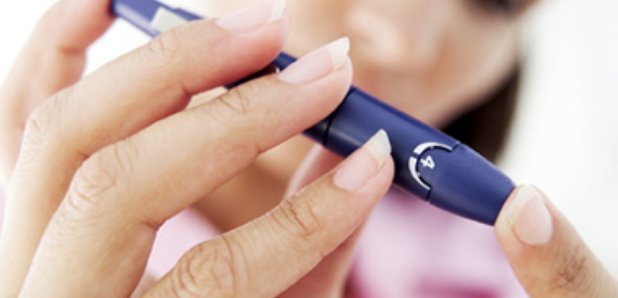 Almost two-thirds of people with diabetes experience emotional or mental health problems as a result of their condition, new research has found.
The Diabetes UK study found 64% of those questioned said they often or sometimes feel down because of their diabetes, with some suffering from problems such as depression and anxiety.
A third (33.6%) of respondents said diabetes had got in the way of them or a family member doing things they wanted to do in the previous week.
The study also found less than a third (28.7%) of Scots said they definitely felt in control of their condition.
Diabetes UK is calling for more provision of psychological support for people living with the condition across Scotland.
Claire Fleming, acting national director at Diabetes Scotland, said: "Diabetes affects more than 291,000 people in Scotland and is the fastest-growing health crisis of our time.
"It can lead to heart disease, stroke, kidney failure and lower limb amputations.
"This new research brings to light the isolation that can come from managing an invisible condition and how living with diabetes can be detrimental to a person's emotional wellbeing without the right support.
"Effective diabetes care requires that a person's emotional needs are taken into account alongside their physical care needs.
"We want to see a system where specialist support - from people who understand diabetes - is made available to those who need it.
"In Scotland, we'd like to see increased availability of trained staff to meet the emotional and psychological needs of people living with diabetes.
"This should include core training in mental health skills for all healthcare professionals working in diabetes, including GPs and specialists.
"We also want to see more psychology staff with an expertise in diabetes who are routinely available within every diabetes team."
At least 700 Scottish people responded to every question in the UK-wide survey for the charity, with the results released on World Diabetes Day, November 14.
It found 22% of Scots had used support or counselling from a trained professional to help them manage their diabetes and 31% had at some point relied on self-help materials including books, videos and resources found online.
Sports biomedicine graduate Bruce Smith, 23, who lives in Glasgow, has been living with type one diabetes since he was a child.
He said: "Living with type one diabetes can be really tough at times and it can get you down.
"There's no day off from having diabetes and there's not yet a cure, so if you live with the condition you know it's going to be with you day in, day out for the rest of your life.
"I think diabetes care needs to involve much more focus on psychological and emotional support.
"The condition needs to be treated holistically - looking at the whole person and not just the condition."
A Scottish Government spokesman said: "We recognise the challenges faced by people living with all forms of diabetes.
"Through our Mental Health Strategy, which sets out our ambition for the next ten years, we seek to improve access to psychological therapies and to prevent and treat mental health problems with the same commitment and drive as we do for physical health problems.
"We are committed to expanding our focus on early intervention and prevention, so that we can help patients to avert the worsening of mental