Charity Urges Action To Cut Speeding After 159 Die On Roads
20 November 2017, 05:37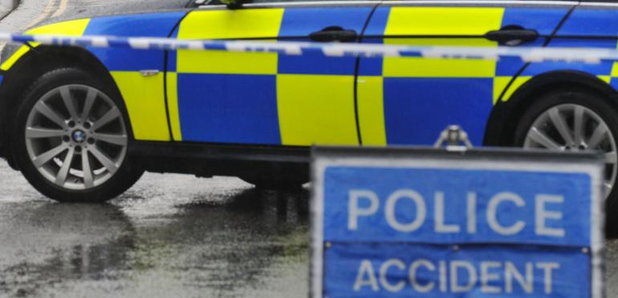 A road safety charity is calling for action to cut speeding after figures showed more than 9,700 people were injured and 159 killed on Scottish roads in the year to June.
Brake is making the call as part of Road Safety Week after other Scottish Government figures, published earlier in the year, showed a 14% rise in road deaths in Scotland during 2016 compared with 2015.
There were 191 fatalities on the country's roads in 2016, 23 (or 14%) more than the previous year.
New analysis by Brake found that exceeding the speed limit was a factor in 291 crashes in Scotland last year, a rise of over a quarter (26%) since 2013.
Travelling too fast for conditions contributed to 510 crashes during 2016, Brake said.
Provisional statistics from the Department for Transport found that 9,705 people were injured and 159 were killed in crashes on Scottish roads in the year to June 2017.
The charity is calling for the introduction of a default 20mph limit in all built-up areas, increased police enforcement and Intelligent Speed Adaptation, which helps drivers stay within the speed limit, to be fitted as standard to all new vehicles.
In September, the charity pledged its support for proposals put forward by Mark Ruskell MSP (Green) for a default 20mph limit in built-up areas in Scotland.
Jason Wakeford, director of campaigns for Brake, said: "Speeding remains a major problem, causing untold suffering to families up and down the country.
"Driving is unpredictable and if something unexpected happens on the road ahead, such as a child stepping out from between parked cars, it's a driver's speed that determines whether they can stop in time and, if they can't, how hard they will hit.
"That's why we're encouraging everyone to 'Speed Down Save Lives' for Road Safety Week this year.
"We fully support Mark Ruskell's proposed bill and want to see more urban areas going 20 right across the UK.
"Travelling at lower speeds drastically reduces the risk of death and serious injury and encourages more walking and cycling - relieving pressure on the NHS and other public services."
Brake said travelling at higher speeds increases the distance it takes to stop in an emergency - both in terms of thinking and braking time - increasing the severity of any crash, the risk of loss of life and the extent of serious injury.
Road Safety Week 2017 runs from November 20-26, with support from the Department for Transport and sponsors Aviva and BriteAngle.
A Transport Scotland spokeswoman said: "Safety is a key priority and one death on Scotland's roads is one too many.
"As part of our collective approach, through the Road Safety Framework Partnership, the Scottish Government continues to take decisive action to improve road safety where we can.
"Average speed camera systems on the A9 and A77 have proven that encouraging improved driver behaviour can lead to a significant reduction in road casualties - that is why we have invested a further £2 million installing a similar system on the A90.
"We also took decisive action by lowering the drink-drive limit in 2014.
"Road Safety Scotland continues to work with partners to deliver effective learning resources targeted at the most vulnerable road users.
"Additionally, the Seatbelts on School Transport (Scotland) Bill through was passed unanimously last week in the Scottish Parliament.
"Our ultimate vision is for zero fatalities and a substantial reduction in serious injuries on our roads.
"Through continued education, enforcement and engineering, we are well placed to progress in the right direction towards our targets, making Scotland's roads safer for everyone."