Charity Warns Of Pet Obesity Time Bomb
2 February 2017, 07:16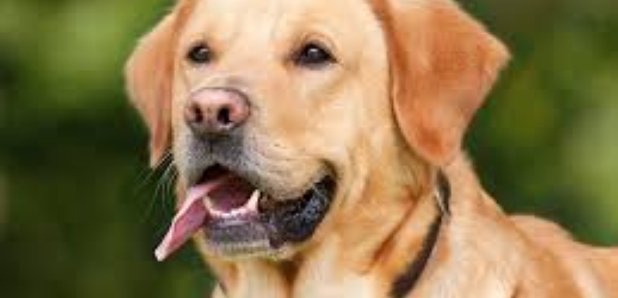 One in 10 dogs in Scotland does not get a daily walk and such lack of exercise is fuelling an obesity time bomb, a charity has warned.
Research for the PDSA found 12% of dogs are not walked daily, with some owners mistakenly believing play in the garden is a suitable substitute.
Poor diet is also contributing to the problem, with many pets regularly fed treats including cake, chips and even takeaway food.
The research found 30% of dogs and 17% of cats in Scotland are fed human dinners as part of their main meal, above the UK average.
A total of 29% of Scottish pets are fed treats every day, again above the UK average.
The charity is urging owners to ''skip the treats and hit the streets'' to keep their animals healthy, as it kicks off its national pet slimming contest the PDSA Pet Fit Club.
It is looking for 15 overweight dogs, cats and rabbits from across the UK to take part in the six-month diet and exercise programme, tailored and overseen by PDSA vets and nurses.
Early entrants to the competition include a dog who loves fish and chips with mayonnaise and a cat weighing more than double the amount he should.
Staffordshire bull terrier cross Keira, from Dundee, tips the scales at 7st 9lb - around 70% more than a healthy dog of her size.
The seven-year-old piled on the pounds after she was adopted as a six-month-old puppy.
Her owner Stewart Myles, 53, from Hilltown, said: ''She had a bad start to life and was skin and bone, absolutely starving, when we brought her home.
''We felt so sorry for her and wanted to feed her up, but we know we have gone too far. She will eat anything we give her from dog chews to takeaways, and her absolute favourite is fish and chips with mayonnaise.''
Eight-year-old cat Charlie, from Shotts near Glasgow, should be around 9lb but he currently weighs 1st 8lb.
His owner James Gordon, 66, said: ''It's my fault he's the size he is as I was overfeeding him. I was giving him wet food, dry food and treats on top.
''I'd also sometimes give him a bit of meat off my plate if I was eating something he liked the look of.
''He's mainly a house cat so doesn't exercise very much and I worry about the strain his excess weight is putting on his heart. I want to do something about it.''
The charity estimates a third of dogs and a quarter of cats are now overweight or obese.
PDSA vet Rebecca Ashman said: ''Prevention is always better than cure. But even if pets are already overweight or obese, this can be tackled with the right diet and exercise.''
The deadline for entries to the competition is Sunday March 5.