Charity Warns Pupils With Mental Health Issues 'Being Left In Limbo'
25 July 2017, 05:36 | Updated: 25 July 2017, 09:29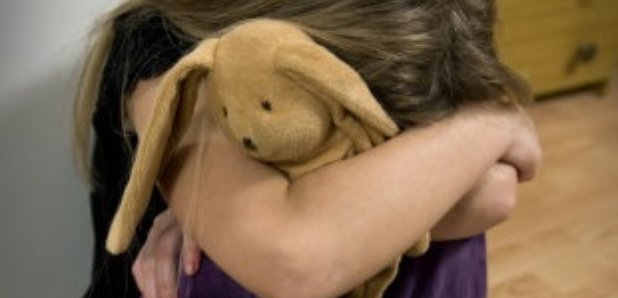 School pupils with mental health issues are being ''left in limbo'' by a lack of specialist staff, according to a children's charity.
A Freedom of Information request by Scottish Labour found 14 councils do not employ a mental health link worker in schools and a further 12 do not hold any information on the role despite Government plans for every school to have access to such staff.
The Scottish Children Services Coalition said early intervention services are vital and highlighted provision for pupils in Wales.
A coalition spokesman said: ''Without school-based counselling or a dedicated mental health link worker available in every school, spotting and addressing issues early on, children and young people are often being unnecessarily referred to specialist child and adolescent mental health services (CAMHS).
''This is contributing to long waiting-times for access to treatment, with their conditions often worsening, as well as thousands of referrals being rejected every year, meaning many children and young people are being left in limbo.
''In Wales, where school-based counselling is enshrined in law, 86% of pupils do not need referred to CAMHS after five school sessions.
''The evidence in support of school-based counselling is compelling.
''Early intervention and taking a preventative approach to children and young people's mental health will not only alleviate the pressure on costly CAMHS and limit the number of young people wrongly referred, but will ensure that children and young people get the correct help and support when they need it, and in the most appropriate setting.''
Scottish Labour said there is ''utter confusion'' over the role of mental health link worker and is proposing a new plan for school-based counselling.
The party's inequalities spokeswoman Monica Lennon said: ''A majority of councils in Scotland have revealed they either don't have a mental health link worker or don't hold information on it.
''How can we trust SNP ministers when they claim support is in place, when education authorities and health boards say that it's not?
''If schools don't hold information on who is supposed to be their mental health link worker, children and young people are simply missing out.
''Meanwhile, there is a crisis in CAMHS, with thousands of children waiting several months for treatment - often, in the end, only to be turned away.
''If young people get early support, we know a mental health problem can avoid becoming a crisis.
''That's why Labour has a plan for school-based counselling, supported by children's organisations, that would give our young people access to support when they require it.
''SNP ministers must act urgently to explain what support exists and that they will give serious consideration to putting our school counselling plan in place.''
A Scottish Government spokeswoman said: ''Local authorities and schools use a range of approaches and resources to support children and young people with their mental and emotional wellbeing in line with their obligations under the Schools (Health Promotion and Nutrition) Act (Scotland) 2007.
''We take child and adolescent mental health very seriously and that's why our new mental health strategy is committed to a review of personal and social education in schools to ensure every child has access to any appropriate support, counselling or pastoral guidance they may need.
''We will also be rolling out mental health training for those who support children and young people in schools.''