Child poverty scandal still blights Scotland
24 January 2018, 07:22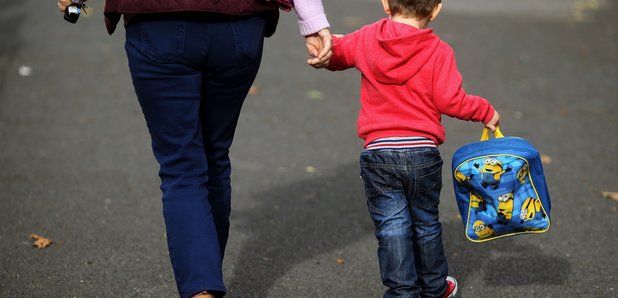 Thousands of children still live in "scandalous" poverty across Scotland, a study has found.
The End Child Poverty coalition is urging the UK Government to end the freeze on children's benefits so that families no longer see living standards "squeezed" as prices rise.
Child poverty - covering those in a family living on less than 60% of median household income - is highest in Glasgow (34%), North Ayrshire (29%) and Dundee (28%), said the report.
Other areas, such as North Lanarkshire, East Ayrshire, Inverclyde, West Dunbartonshire and Clackmannanshire have a quarter of children living in poverty, it was found.
The figures published are estimates of child poverty, calculated using HMRC data and a Labour Force Survey.
In a break down of child poverty within Westminster constituencies, Glasgow Central is listed as 18th with a 39.2% rate. Birmingham Ladywood tops the list at 47.3%.
The parliamentary constituencies with the lowest levels of child poverty are Gordon and West Aberdeenshire and Kincardine with 9.2% and 9.9%.
At the local authority level, the Shetland Islands are one of only two in the UK with child poverty rates of around 10%, once housing costs have been taken into account.
Members of End Child Poverty in Scotland, including Child Poverty Action Group (CPAG) in Scotland, One Parent Families Scotland (OPFS), Children1st and the Poverty Alliance are calling for urgent action to be taken at UK, Scottish and local government level.
John Dickie, director of CPAG, said: "It is scandalous that across Scotland so many of our children are growing up in poverty.
"There can be little doubt that the UK Government's policy of maintaining the benefits freeze despite rising prices is a major contributor to the emerging child poverty crisis.
"The figures highlight the importance of new national delivery plans and local child poverty action reports introduced by the Scottish Government under the 2017 Child Poverty (Scotland) Act.
"It is now vital that local and national government in Scotland use every tool at their disposal to make sure these plans make a real difference to families.
"A relentless focus on boosting family incomes and reducing the costs families face is now needed if progress toward eradicating child poverty is to be made."
Satwat Rehman, director of One Parent Families Scotland, added: "It is shameful that, in a country as wealthy as Britain, so many children live in poverty.
"Sadly children in single parent families face a particularly high risk of poverty compared with other households.
"OPFS calls for a UK social security system which is fit for purpose - one that is linked to financial need, removes benefit sanctions and genuinely makes work pay."