Children 'did suffer abuse' at two homes
11 October 2018, 12:26 | Updated: 11 October 2018, 12:40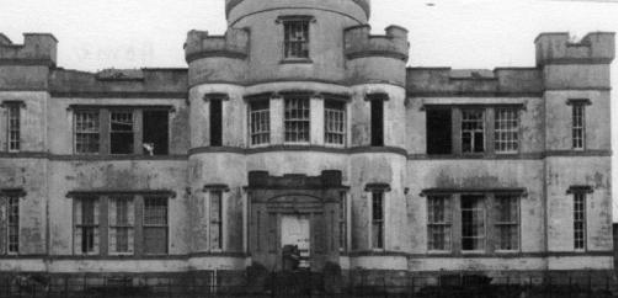 An inquiry has concluded that children did suffer abuse at two homes run by a Catholic religious order.
The first interim report by the Scottish Child Abuse Inquiry (SCAI) has found that Smyllum Park orphanage in Lanark and Bellevue House in Rutherglen were places of fear and emotional, physical and sexual abuse for many children.
Both institutions were operated by nuns from the Daughters of Charity of St Vincent de Paul.
From November last year, the inquiry heard evidence over 20 days from 54 witnesses about their experiences at Smyllum and Bellevue from 1957 until 1981, and 21 written statements were also submitted.
Allegations of historical abuse made by former residents included claims of beatings for wetting the bed, humiliations, cold showers and children being force-fed inedible food.
In a statement issued as she published her report, inquiry chair Lady Smith said: "For many children who were in Smyllum and Bellevue, the homes were places of fear, coercive control, threat, excessive discipline and emotional, physical and sexual abuse, where they found no love, no compassion, no dignity and no comfort."
In her findings, Lady Smith noted that, for some children, being hit was "a normal aspect of daily life".
She concluded: "Children were physically abused. They were hit with and without implements, either in an excess of punishment or for reasons which the child could not fathom.
"The implements used included leather straps, the 'Lochgelly tawse', hairbrushes, sticks, footwear, rosary beads, wooden crucifixes and a dog's lead."
Children who were bed-wetters were also abused physically and emotionally, the probe found, by being beaten, put in cold baths and humiliated in ways that included having to "wear" their wet sheets.
Many children were force-fed, with food sometimes being forced into their mouths even when they were vomiting it back, the SCAI said.
Lady Smith found: "Children were abused emotionally in different ways. They were frequently humiliated, controlled and insulted, made to feel worthless, denigrated and subjected to punishments which were unjustified."
The inquiry further reported that children were sexually abused in Smyllum and at St Vincent's in Newcastle, a home run by the order on behalf of the Diocese of Hexham and Newcastle, to which a Smyllum family was transferred.
"Children were sexually abused by priests, a trainee priest, Sisters, members of staff and a volunteer," Lady Smith said.