Christie's nightmare Olympics end with disqualification
20 February 2018, 11:04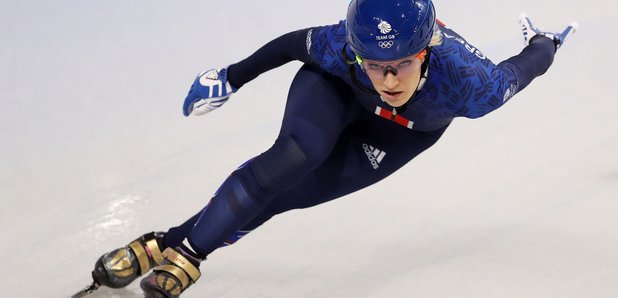 Elise Christie's Olympics dream is over after she was dramatically disqualified from her women's 1000m heat in Pyeongchang.
The 27-year-old crashed to the ice within the opening seconds of the start but under short track rules, a crash on the first lap leads to a re-start.
Despite evidently being in a lot of pain, Christie soon got back into her stride and crossed the line second, before being disqualified after bumping Holland's Anna van Ruijven.
It was a nightmare end for Christie, who had faced a race against time to be fit after suffering an ankle injury in a crash in the 1500m on Saturday.
Her participation in the heats for her favoured distance was only confirmed one hour before the start, and it was evident she was still troubled by the injury as she struggled to make the start line for the re-start of her heat.
It is the second consecutive Olympics in which Christie has failed to finish in her three events, after she was disqualified from all three in Sochi four years ago.
A dejected Christie said: "It's not good. I have some ligament damage. I was given the advice 'you can choose whether you want to race or not', all these risks. And I thought 'I'm at the Olympics, I've trained years for this, I'm going to give it a go'. That's what I did.
"I crashed on the first start. Someone actually hit my ankle when that happened. I was in a lot of pain. I thought maybe I can't do this now. I thought about the adrenaline and how that might take over. And it didn't. I was in a lot of pain. I thought 'just do what you can do' and I thought 'I'll move up and I moved up'.
"I thought I made some really good moves and was quite happy that I'd managed to qualify (finishing second) with such a bad ankle.
"Got my first ever yellow card, which I'm not really sure why. It's not my decision, it's not in my control. I have to take whatever the referee gives me. That's that."