Church Service Held On Barra For Girls Caught Up In Manchester Bombing
25 May 2017, 06:14 | Updated: 25 May 2017, 07:16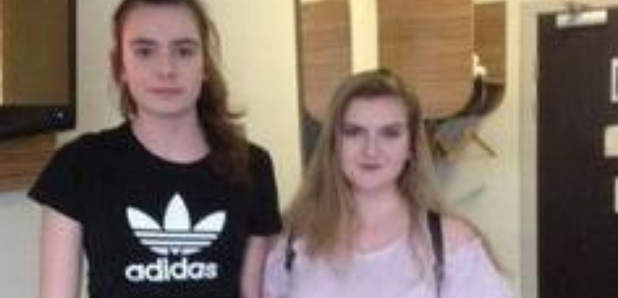 A special church service has been held on the island of Barra for two local schoolgirls caught up in the Manchester bombing.
Laura MacIntyre, 15, and Eilidh MacLeod, 14, travelled more than 400 miles from the Outer Hebrides for the Ariana Grande concert on Monday night.
Their families made desperate appeals when the girls failed to get in touch after the explosion which left 22 dead and dozens injured.
Laura has since been found in hospital with serious injuries but there have been no updates on Eilidh.
Friends of the teenage girls at Castlebay Community School are being offered support as the island of Barra struggles to come to terms with the events.
A joint service involving the local Catholic priest and the Church of Scotland was organised on Wednesday night.
Held at Our Lady, Star of the Sea church in Castlebay both Rev Dr Lindsay Schluter and Father John Paul MacKinnon led the service.
Dr Schluter said: "This is a service of prayer for both families affected and the wider community - Barra and beyond.
"Individually people have prayed for the families and all affected, the need for people to come together to do this in support of each other is evident especially as we are still awaiting further news of both Laura and Eilidh.''
Barra has a population of about 1,000 and the community has been rallying to offer support to the girls' families.
Bishop of Argyll and the Isles Brian McGee travelled to the island on Tuesday to visit the families of Eilidh and Laura.
He said: "This is a time of terrible anguish for the MacLeod and MacIntyre families.
"Spending time with the relatives of both girls was a reminder of the human cost of acts of terror.
"Such acts leave families broken, lives scarred and innocence destroyed, my thoughts and prayers are with the families at this traumatic time.''
In the Scottish Parliament on Wednesday, First Minister Nicola Sturgeon told MSPs that Police Scotland family liaison officers were providing support to the MacIntyre and MacLeod families.
Six other people were taken to hospitals in Scotland after returning home from the concert on Monday night.
Four of the patients were quickly discharged and two were kept in care overnight but their injuries are not life-threatening.