City Of Culture 2021 To Be Named
7 December 2017, 07:16 | Updated: 7 December 2017, 07:17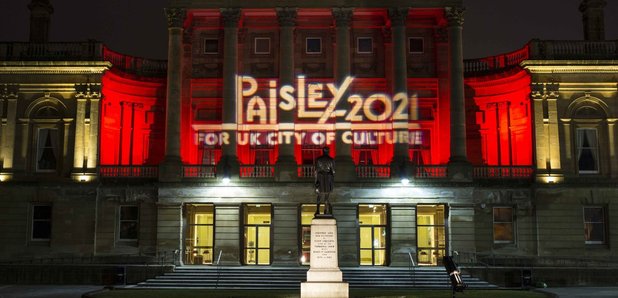 The next UK City of Culture is to be named as Hull's year-long celebration nears an end.
Coventry, Paisley, Stoke-on-Trent, Sunderland and Swansea are in the running for the title - which is credited with attracting major investment to former winners - in 2021.
The announcement will be made in current City of Culture Hull during the BBC's The One Show on Thursday evening.
The competition is held every four years, with Derry-Londonderry the first winner in 2013.
Despite the title, the award is not restricted only to cities and Scottish representative Paisley is the first town to make the final shortlist.
Leaders of Paisley 2021 said the bid is part of a wider plan to "transform its future" by promoting a heritage and cultural story around its historic thread industry and the globally-recognised Paisley Pattern design.
Coventry bid organisers want to "invite the world to venture past our beloved ring road" and explore the heritage and invention of the city which has twice been the capital of England.
Swansea, which lost out to Hull four years ago, said it has new confidence after creating a digital and innovative cultural infrastructure, while Sunderland wants to win to build on current regeneration work, and the Stoke bid brings together six towns - Burslem, Fenton, Hanley, Longton, Stoke and Tunstall - to capitalise on a "once in a generation opportunity" to benefit the area.
While there is no monetary prize attached to the UK City of Culture title, Hull received more than £30 million in funding from the Government, Heritage Lottery Fund and other arts bodies, while tourism was substantially boosted in the area.
Competition judges visited the five 2021 candidates earlier this year.
Judging panel chair Phil Redmond said: "The appetite for using culture to bring about regeneration and to strengthen communities is clearly stronger than ever.
"Overall the panel thought that five cities' bids showed the potential to deliver a UK City of Culture 2021 programme. I want to thank all bidders for all their work."