Claims Neil Doncaster should follow Stewart Regan out of SFA
2 February 2018, 05:36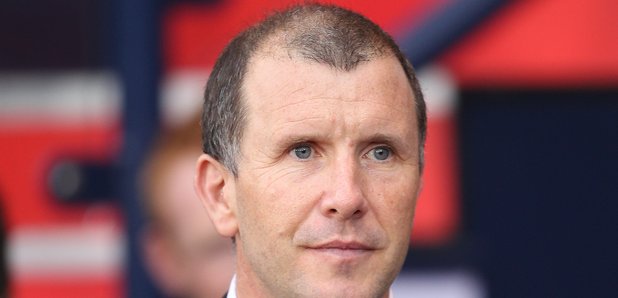 Former St Mirren chairman Stewart Gilmour has welcomed Stewart Regan's resignation - and says Neil Doncaster should be next to go.
Regan has decided to step down from his role as the Scottish Football Association's chief executive.
Ex-Buddies director Gilmour was never a massive fan of the 54-year-old - although he did have sympathy for him given the difficulties that were involved with dealing with the all-powerful SFA board.
But he claims that given the reluctance of top-flight clubs to give up power, neither the hefty salaries paid to Regan nor his counterpart at the Scottish Professional Football League Doncaster offered value for money.
Responding to Regan's decision to quit, Gilmour told Press Association Sport: "I think it's a good move from both parties because Scottish football supporters had lost confidence in him totally.
"That goes for the other man in the SPFL - if he (Doncaster) were to go too that would go down as exceptionally good news.
"There has been a number of things that have been mishandled down the years but I would say the one thing that goes in Regan's defence is that he hasn't always been able to make decisions.
"Decisions were made for him by the board and he was left to be the mouthpiece having to deliver them.
"To be fair it is quite a difficult job to do.
"But that's why I question the amount of money that both of them are on. At the end of the day neither are making the decisions so why are we paying them that amount of money that is not making decisions?"
Regan spent eight turbulent years running the SFA and found himself in the firing line once again over the failure to recruit Michael O'Neill to manage the national team.
Hampden bosses will now need to find both a manager and a chief executive but Gilmour says they should take the opportunity to re-structure the governing body from top to bottom.
Gilmour - who stepped down as Saints chairman 18 months ago - said: "The whole SFA needs revamped. It needs stripped out from the ground up and started again.
"It needs to change dramatically.
"I don't know the ins and outs of it but the failure to land Michael O'Neill needs looking at totally.
"I think they make a complete mess of that. If that was the guy they wanted they should have got him."