Classic Scottish Painting Gets New Lease Of Life With Trainspotting Role
30 January 2017, 07:22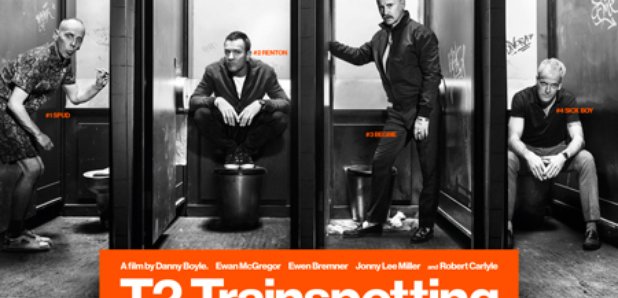 An autographed reproduction of one of Scotland's best-loved paintings, which plays a key role in the new Trainspotting film, is set to go under the hammer at a charity auction.
Avril Paton's well-known depiction of Glasgow tenement life, Windows in the West, is expected to gain a new generation of fans as a result of its appearance in the hotly-anticipated sequel.
The watercolour features in two scenes in T2 Trainspotting after director Danny Boyle, a long-time fan of the work, asked if it could be included in his movie.
A print made for the production team and signed by four of its stars, including Ewan McGregor and Ewen Bremner, will be sold next month at the annual ball for learning disability charity Enable Scotland.
Paton, who hails from Arran and lives in Glasgow, told PA Scotland: "It turned out Danny Boyle particularly wanted this image in the film. You're not going to say no to that kind of offer, are you? I was awfully pleased. I'm still very happy about it.
"Nothing pleases you more than another artist liking your work. You get such a pleasure when somebody else whose work you respect likes your work.''
The 1993 work depicts a tenement block in Glasgow's Saltoun Street, which had been transformed by a sudden flurry of snow. Behind the windows are glimpses of people going about their daily lives.
The reproduction is a print originally made by Paton for the film set. The crew later requested a bigger version which was ultimately used in the movie.
Boyle, McGregor and Bremner have all signed the print - something the artist believes adds to the piece.
The 75-year-old artist said: "The print that they signed, it looks terrific. It just looks really nice with the signatures. Somehow or other, it works.
"I'm certainly hoping at the ball that it fetches a substantial amount of money.''
The artist and charity will not estimate how much the work could fetch, but both hope it can raise significant funds for the cause.
Paton, an Enable ambassador who will also launch a new painting of Kelvingrove Art Gallery and Museum at the ball, said: "I've enjoyed my association with the charity and it's gone on for a good number of years. I thought we can make use of this situation and make some money for them.''
She describes as "absolutely fantastic'' the prospect of the painting being introduced to a new legion of fans through the big-screen sequel.
On her most famous work, she said: "It's made my career, absolutely plain and simple. It was only another picture for another exhibition but it just hit some button and still does.
"It seems to strike a chord. I can't understand it, but it was a gift to me when it happened and it transformed my life.''
Enable Scotland's fundraising manager Jennifer Niven said: "This item truly is unique because of its story and the people that have been involved, the cast that have signed it.
"For Enable Scotland we really hope that on the night our guests will recognise that and bid high for such a wonderful piece.''
The charity's 23rd ball will take place on Saturday February 25 at Kelvingrove. A limited number of tickets are available at www.enableball.org.uk
The world premiere of T2 Trainspotting was held in Edinburgh on Sunday and the film went on general release on Friday.