College repairs backlog of up to £360m
21 June 2018, 07:14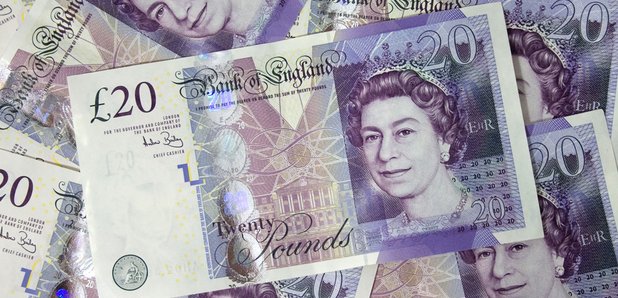 Scotland's colleges need up to £360 million to tackle their maintenance backlog - but have been awarded less than a tenth of that by their main funding provider for "very high priority repairs" this year.
Public spending watchdogs at Audit Scotland have identified the cost of maintenance work for college buildings and land as one of several key factors threatening the financial sustainablility of the sector.
A survey by the Scottish Funding Council (SFC) found up to £360 million could be needed over the next five years to deal with the backlog.
This year it is providing colleges with £27 million of capital funding to address issues classed as "very high priority repairs and maintenance".
Audit Scotland's report also highlighted the estimated £50 million-a-year cost of the recent college pay harmonisation deal - pointing out this will "absorb all of the Scottish Government's projected savings from college reform".
While ministers were providing extra cash to cover the cost of this in the academic year 2018-19, the spending watchdog added they have "not yet specified funding for academic year 2019-20, when the costs will increase most significantly".
Auditor General for Scotland Caroline Gardner said: "Several factors pose a risk to colleges' financial sustainability, including the prospect of a bigger wage bill for support staff and the cost of maintaining buildings.
"There now needs to be clarity about how capital spend will be prioritised across the sector, and colleges need to work with the Scottish Funding Council to improve financial forecasting."
Overall she said that while the performance of colleges had improved, "like all public bodies they continue to operate in a very challenging financial environment".
She spoke after Audit Scotland's report noted how "several factors pose a risk to colleges' financial sustainability", including the future impact of national bargaining for support staff, uncertainties around long-term funding for pay deals, the cost of maintaining buildings and land, and the possible impact of leaving the European Union.
Colleges are delivering an increasing amount of learning to students from deprived areas, ethnic minority groups, disabled people and those who have been in care, the report said, adding: "Despite this, the gap in attainment between students from the least and most deprived areas is growing."
Tory education spokeswoman Liz Smith hit out at the Scottish Government over a "repair bill that's been allowed to spiral out of control".
The Conservative MSP said: "We have warned for years about the consequences of ignoring these issues, and those have been repeatedly dismissed by this nationalist government.
"It's going to be very difficult for colleges to properly teach and educate if their buildings are not in an adequate condition."
Shirley-Anne Somerville, minister for further and higher education, insisted the report showed "Scotland's colleges are in better financial health, exceeding learning targets and student satisfaction is even higher than last year".
She said: "This progress is supported by significant Scottish Government investment of more than £7 billion since 2007, including a near 10% real-terms increase this financial year.
"Over the same period, we have invested more than £730 million in college estates and are currently developing an investment plan for Scotland's learning estate, more details of which will be announced later this year. In the meantime, the Scottish Funding Council will continue to work with colleges to further improve their financial planning."
Ms Somerville continued: "We are already working with colleges to raise attainment through, for example, our national improvement programme and increased grants and bursaries for students from the lowest income families.
"More students from deprived backgrounds are completing college courses and this report highlights the importance of colleges ensuring people have ongoing support throughout their studies so they can fulfil their potential."
SFC interim chief executive John Kemp said: "There is a lot of positive news in today's report.
"Student satisfaction, already high, has now reached 90%, the college sector exceeded its targets for learning activity and college student numbers have increased.
"These things are a tribute to the commitment and dedication of everyone who contributes to students' experiences at college. The report also highlights some areas for improvement and we are working with the sector to address these."
Shona Struthers, the chief executive of Colleges Scotland, said the report "notes significant elements of financial uncertainty for colleges, including the ongoing costs of national bargaining".
She added: "Colleges are working in partnership with the Scottish Government and Scottish Funding Council to ensure adequate sustainable funding which will enable colleges to continue to deliver benefits for students, employers and the economy."