Complaints To NHS Scotland Rise 10% To Highest Level For Five Years
3 October 2017, 13:35 | Updated: 3 October 2017, 13:38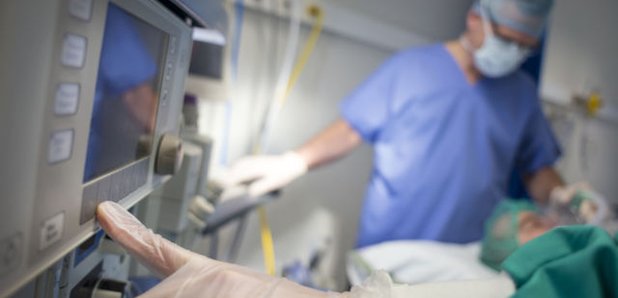 Complaints to NHS Scotland have risen 10% in a year and are equivalent to around 64 per day, new figures have shown.
Official statistics revealed 23,507 grievances were registered between April 1 2016 and the end of March 2017, up from 21,454 the previous year.

Complaints are now at their highest level in the past five years but represent just 0.06% of all NHS Scotland activity.

Those relating to hospital and community health services rose 9% year on year to 14,703.

Objections in this area have increased 58% since 2012/13 which researchers said is "mostly due to complaints made within prison services" after prisoner healthcare moved from the Scottish Prison Service to the NHS in 2011.

Family health services recorded a 14% rise in complaints year on year to 7,660 in 2016/17, while those made to special boards, national and support organisations such as NHS 24 and the Scottish Ambulance Service fell by 8% to 1,144.

Scottish Labour's health spokesman Anas Sarwar said the figures are "deeply troubling" while his Scottish Liberal Democrat counterpart Alex Cole-Hamilton called on the government to take immediate action to "relieve the pressure on health service staff".

He said: "Doctors and nurses are operating under immense pressure. Last week research found more than half of nurses reporting their last shift was short staffed while 53% said patient care was being compromised.

"This is not fair on our hardworking NHS staff and has potentially grave consequences for patients."

Health Secretary Shona Robison said patients were more aware of how to make complaints and satisfaction with NHS Scotland "remains high".

She said: "We've worked with the NHS to seek more feedback from patients and their families, ensuing a greater awareness of how people can make a complaint and have confidence it will be listened to and acted on.

"This is a helpful way of identifying issues and areas in need of change. Acknowledging these issues and taking steps to rectify any associated problems is vital in creating an open and honest NHS and in maintaining the quality and safety of NHS services."

A new complaints system for the NHS was introduced on April 1 this year.