Connolly Hopes For Stage Return
15 April 2017, 08:18 | Updated: 15 April 2017, 08:19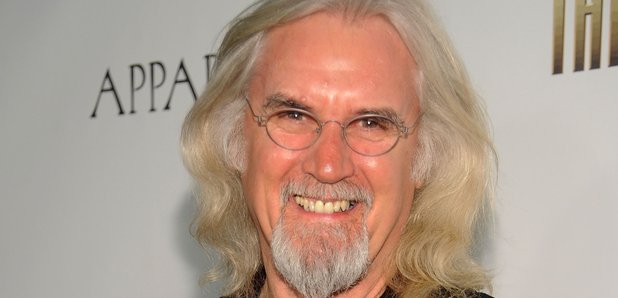 Billy Connolly has said his chances of returning to the stage depend on the success of a first attempt at taking medication for his Parkinson's symptoms.
After being diagnosed with the progressive neurological condition in 2012 Connolly remained defiant and continued to appear on stage and screen.
However he revealed to the Daily Mail how he has since had to relinquish passions including playing the banjo, tying fishing flies and smoking cigars.
On a doctor's advice he refrained from taking medication until recent weeks, although his left side is now affected by a tremor.
A star-studded TV special celebrating his career will be broadcast on Tuesday, with friends and famous fans including Dame Judi Dench and Sir Elton John expected to honour the comedian, actor and musician.
Asked if he will perform on stage again Connolly, 74, said he "lives in hope''.
"I'll have to see how this medicine works out,'' he said.
Connolly, who earned fans around he world with his energy and humour, told the newspaper there are moments where he too struggles with the burden of his disease.
"Asking waiters to help you out from the table is one of those stages,'' he said.
"A sense of humour is absolutely essential. It's the only thing that gets you through. Sometimes I get kind of dark about it. It's because it's forever, you know.''
Connolly is now living in Florida, having moved from New York with his wife, the psychologist and author Pamela Stephenson.
"It's kind of drawn us together,'' he says. "I'm really dependent on her, you know physically, whereas I used to be the strong guy.''
He told the newspaper how he is still able to go fishing and draw as he has retained control over his right hand, but the new treatment has "shaken me up a bit''.