Council staff strike puts 'lives on the line', charity says
22 June 2018, 07:38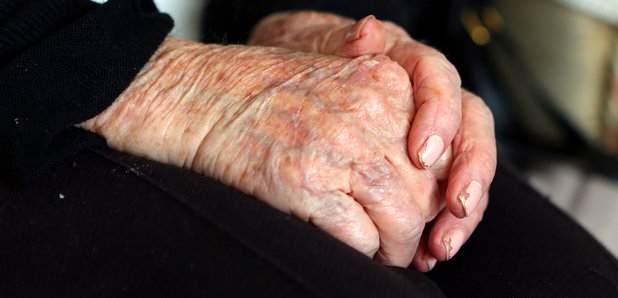 A charity has claimed service closures due to a strike could put the lives of vulnerable elderly people at risk.
Services in East Dunbartonshire have been severely disrupted due to a row over proposed changes to employment terms and conditions.
The industrial action, which began on Thursday and is to last until Tuesday, has seen all schools closed while other departments have also been affected.
Concerns have now been raised about the safety of elderly people who are vulnerable.
Brian Sloan, chief executive of Age Scotland, said: "It is absolutely vital that those older and vulnerable people in East Dunbartonshire classed as needing critical and substantial care do not go without the support they need.
"Lives could be on the line.
"The council and unions must come together and ensure that there is, at the very least, a 100% exemption for staff caring for older vulnerable people and work hard to resolve the dispute."
A total of 63 schools and nurseries have been closed between Thursday and Tuesday June 26.
Bin collections, libraries, museums and cemeteries are among other council services to be affected.
The local authority was informed of the decision to take action on Tuesday June 12.
Members of the Unison, Unite and GMB unions voted for industrial action, which is not in effect over the weekend.
Unite industrial officer Kenny Jordan previously said: "Unite members at East Dunbartonshire Council have shown their resolution by strongly voting for industrial action.
"The savage cuts being proposed to terms and conditions, and making our members work harder and longer for less will not go unopposed.
"If there are efficiencies to be made, then they should be sought elsewhere and not from the hardest-working and lowest-paid workers who are already stretched to the brink while trying to do their very best for the people of East Dunbartonshire."
Proposed changes include the reduction of annual leave by three days, removing "enhanced overtime" pay as well as less money for working "unsocial hours".
Ann Davie, the council's depute chief executive for education, people and business, said on Wednesday: "The industrial action is being held in response to changes in employee terms and conditions which have been proposed in order to save jobs."
Trade unions are said to have rejected an opportunity on Wednesday to hold further talks with the local authority.
Ms Davie added: "A further offer made this morning to avert strike action was regrettably not accepted and at lunchtime the strike action was confirmed.
"There are significant disruptions to council services which are detailed on the council website and have been communicated through social media.
"The council made every effort to avert this strike action and we are deeply disappointed that it is proceeding."