Councillor's apology "tokenistic"
20 March 2018, 17:23 | Updated: 20 March 2018, 17:25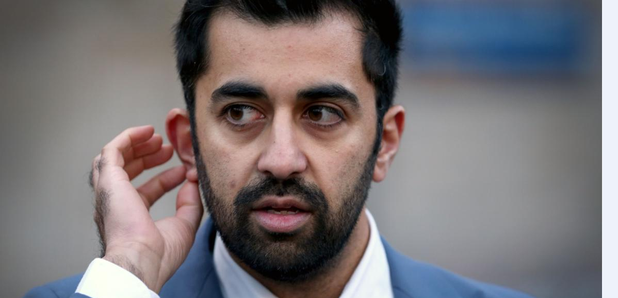 Transport minister Humza Yousaf has rejected an apology from a Labour councillor over religiously motivated hate comments.
Dumfries and Galloway councillor Jim Dempster said he was "deeply sorry" for the remark, adding he had visited a local mosque and had asked for further diversity training.
Mr Yousaf, however, dismissed the visit as an "tokenistic photo op" as he repeated calls for the councillor to quit - adding he had now received "correspondence to suggest that Cllr Dempster's Islamophobic slur was not a one-off".
Mr Dempster has already been suspended from the Labour Party pending an investigation into his comment, which was made a week ago.
In a meeting with Transport Scotland officials, the councillor said if Mr Yousaf had visited the region, "no-one would have seen him under his burka".
Mr Dempster said: "I fully accept that my comments were totally unacceptable.
"I am deeply sorry for the offence I have caused and I offered a full and immediate apology.
"I do not believe that the comments I made reflect the actions or views that I have held during my service to my community."
However, Mr Yousaf said on Twitter: "After making such a blatant Islamophobic slur, a tokenistic photo-op at the local Mosque is frankly an insult.
"Cllr Dempster priority seems to be to try & save his political career. I once again call on him to do the honourable thing and resign."
He continued: "I have received correspondence to suggest that Cllr Dempster's Islamophobic slur was not a one-off.
"I'll be passing this evidence on to ScotLab. They must show that they truly have a zero tolerance approach to hatred & expel Cllr Dempster."
Mr Dempster has said he will accept the results of the Labour Party's investigation in his comments,.
He also revealed he had met the imam at the mosque in Dumfries, who had invited him to "work with members of the Muslim community".
The councillor said: "This will allow me to learn more about the issues facing ethnic minorities, especially in Dumfries and Galloway, and how the use of everyday language may affect them, and this will also give me the opportunity to reflect on and challenge and change my behaviour."
Sardar Ahmad Rizvi, imam of the Islamic Centre in Dumfries, said in the joint statement: "I have met councillor Jim Dempster who is a good man who has represented his community well for many years.
"I do not believe that councillor Dempster's comments constitute racism, or believe he is a racist, but he understands the hurt they have caused and he has apologised.
"Our religion teaches the importance of forgiveness."