Councils Urged To Return Empty Homes Into Use
1 August 2017, 06:38 | Updated: 1 August 2017, 06:43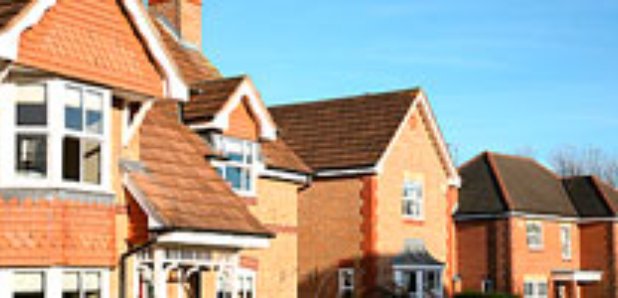 Scottish local authorities have been warned they risk missing out on council tax revenue by failing to invest in bringing empty homes back into use.
Concerns have been raised as a new survey revealed just one in five people think councils are doing all they can to tackle the problem of the 34,000 homes lying empty long-term across Scotland.
The Scottish Empty Homes Partnership (SEHP), set up by the Scottish Government to bring empty private homes back into use, said the rate of vacant properties becoming homes is higher than ever but 97% of these are in local authority areas with a dedicated empty homes officer.
The latest figures in SEHP's 2016/17 annual report show 859 long-term privately-owned empty properties were brought back into use, but only 28 were in areas without an empty homes officer.
The SEHP has urged the 13 councils without an officer to invest in tackling empty homes in order to capitalise on increased council tax revenue and other benefits.
Adam Lang, head of communications and policy at Shelter Scotland which hosts the SEHP on behalf of the Scottish Government, said: "These figures show that putting resources into tackling long-term privately-owned empty homes is an effective way of increasing available housing.
"It's fantastic to see more than 800 homes brought back into use in one year. That's 800 more homes that are badly needed in a country struggling to build enough to meet demand.
"The councils that are not investing in this area of work are missing out on the money new residents bring into the local economy, they're missing out on council tax revenue and they're missing out on an opportunity to act on neighbourhood priorities where empty properties are attracting anti-social behaviour.''
Housing Minister Kevin Stewart said the Government has invested #928,450 in the SEHP to date.
He said: "Bringing empty homes back into use is a cost-effective way of increasing the housing supply and also helps with community regeneration.
"The work of the dedicated empty homes officers has proven invaluable in everything SEHP has achieved. Clearly there is still some way to go to ensure every area benefits, and local authorities across the country should be capitalising on the opportunities they provide.''
Meanwhile, a YouGov poll carried out for SEHP found 20% of Scots think their council is doing "as much as they reasonably could'' to deal with empty homes, while 42% believe more could be done and 38% said they do not know.
The poll surveyed 1,052 adults in Scotland between March 20 and 24.