Couple Killed In Cameron House Fire
19 December 2017, 16:32 | Updated: 19 December 2017, 16:34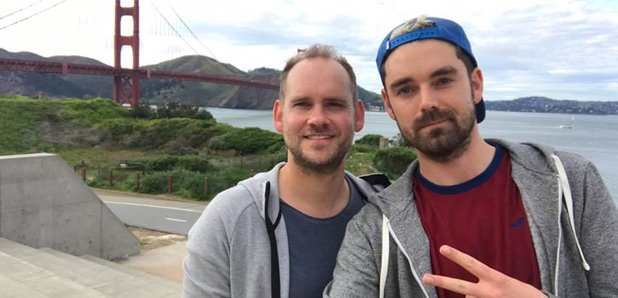 It's understood the guests killed in the Cameron House fire were a couple from London.
Tributes have been paid online to Simon Midgley and Richard Dyson.
Simon's sister Nicky posted on Facebook describing them as "2 beautiful hearted souls" and their family are "heartbroken" at the news.
They'd been staying at the hotel on Loch Lomond when the blaze broke out yesterday morning.
Pictures on social media show them visiting Glasgow in the days leading up to the tragedy.
The resort's director praised emergency services as "heroes" for rescuing a family from the 2nd floor of the burning building.
Andy Roger, resort director for Cameron House Hotel said: "The very swift actions of the emergency services yesterday undoubtedly prevented further tragedy and I cannot begin to thank them for their bravery, compassion and professionalism.
"The emergency services were on the scene long into the night and I cannot praise their efforts highly enough. They are true heroes.
"The firemen bringing out a couple and their young child by ladder from a second-floor room was a heart-stopping moment for all those who witnessed it.
"We've made arrangements for the vast majority of our guests to travel home or to continue with their breaks and we also thank them for their enormous patience and enduring good spirits at what was a very upsetting time."