Crane Operator Dies After Falling Into Water Returning To Drilling Vessel
23 October 2017, 13:29 | Updated: 23 October 2017, 13:31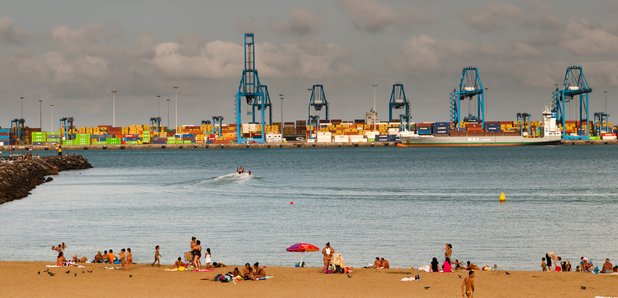 A Scottish crewman has died after falling into the water as he returned to his ship in the Canary Islands.
Colin Gillespie, a crane operator, was returning to the Stena IceMAX drilling vessel in Las Palmas when it appears he fell from the quayside at around 11.30pm on Saturday evening.

He was pulled from the water but died.

Stena Drilling, which is based in Aberdeen, has launched an investigation into the incident.

In a statement the company said: "Stena Drilling Limited confirm a tragic accident has occurred involving one of our crewmembers whilst returning from shore leave to the vessel Stena IceMAX in Las Palmas, Gran Canaria, Spain.

"The crane operator was returning to the ship on Saturday night, when it appears that he fell from the quayside into the water.

"He was recovered from the water and emergency medical response procedures were initiated, but sadly he did not recover.

"Relevant Spanish authorities have been notified, with support services being co-ordinated through the shore based incident response team at Stena Drilling's head office.

"An investigation is underway into this tragic accident and our deepest sympathy goes to family members and next of kin."

The Stena IceMAX is a harsh environment vessel which can drill in water depths up to 10,000ft and has accommodation for 180 people.