Dad Jailed For Over 7 Years For Shaking Baby
12 August 2016, 16:28 | Updated: 12 August 2016, 16:40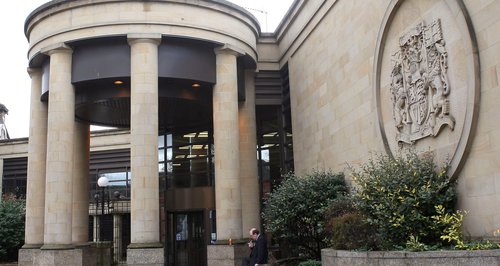 A man who shook his baby son, causing fatal injuries, has been jailed for more than seven years.
Supermarket worker David Sinclair, 34, shook six-month-old Joshua in a "momentary loss of control'' on December 6, 2012, causing him to die in hospital hours later.
Sinclair, of East Kilbride, South Lanarkshire, was originally charged with murder but pleaded guilty to the lesser charge of culpable homicide days before he was due to face trial.
He was jailed for seven years and three months at the High Court in Glasgow on Friday.
Judge Lord Bracadale told him: "You must have known at the time that you had shaken him but did not disclose that, and it was only after extensive medical investigation demonstrated that he had been shaken that you admitted it.
"It also means that over the period of time between the death of Joshua and your plea of guilty, your wife believed in your innocence and supported you on that basis.
"It is clear from what she has now told the court that she feels that she has been misled by you and can no longer support you.
"The consequences of your loss of control have been catastrophic. Nothing can bring back Joshua and all concerned will have to live with that.''
A medical expert concluded the baby's injuries were ''compatible with a shaking event where a carer, who has not planned to injure a child, has a momentary loss of control with tragic consequences''.
Sinclair's lawyer, Iain Duguid QC, said Sinclair claimed to love Joshua and added: ''All the people surrounding him say he is a good parent.''